Model
Ireland Baldwin
proves you don't need expensive gym memberships to keep in shape – using what's around you is just as good.
The daughter of Alec Baldwin and Kim Basinger shared her outdoor workout routine in a series of Instagram videos.
Doing a two mile run with a friend followed by a series of exercises, the girls made use of a set of stairs before heading to the road to do some push ups, lunges, burpees and planks.
The model, who has just become a big sister baby Carmen, the first daughter of Alec Baldwin and wife Hilaria, captioned her workout, 'When ya don't got a gym: 2 mile run, stair variations with sprints and push ups in between.'
Ready, set, sprint…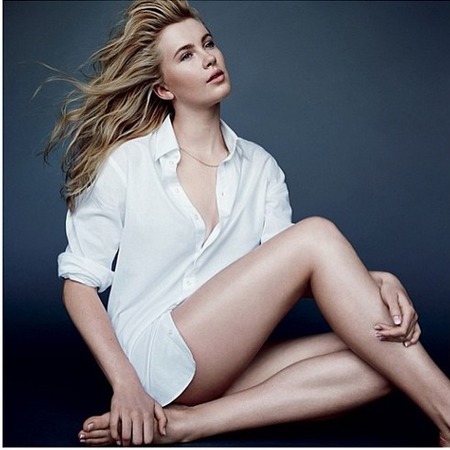 FIX YOUR 'IPHONE FACE' WITH FACE YOGA
WATCH: JESSIE J REVEALS HER GYM ROUTINE
KHLOE KARDASHIAN CHAMPIONS THE JUMP SQUAT