Katy Perry
has spilled the details of her extreme three month cleansing diet she undertook to get ready for her first Vogue cover shoot.
The singer said on the
Tonight Show With Jay Leno
that she gave up booze and drank a lot of green tea prior to her shoot for the fashion magazine with Annie Leibovitz.
'I did a lot of my own prepping,' she said. 'I kind of went on a cleanse…I did a lot of stuff like vitamins and supplements, I changed my coffee to green tea, I didn't drink any alcohol for three months. So I was really in the zone; I just wanted to be glowing for that cover.'
The shoot showed Katy hanging out on a farm in New York wearing Valentino couture, and was on the July cover of the magazine.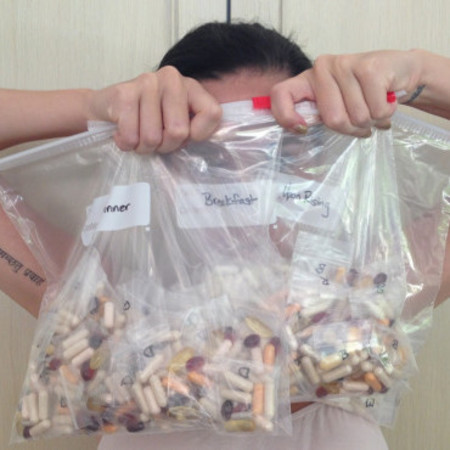 Back in May, the singer posted a snap of all the supplements she was taking on Twitter (although didn't fess up the reasoning behind it). She adds in the interview that she hopes taking all those pills will mean she'll live to 100.
Watch her chat about it:
JOHN MAYER CONFESSES HIS LOVE FOR KATY PERRY
GWYNETH PALTROW: CLEANSING DIET 'LEFT ME HALLUCINATING'
12 FOODS THAT CLEANSE THE LIVER...