Beyoncé
's trainer Marco Borges has discussed her approach to exercise, fitness and dieting.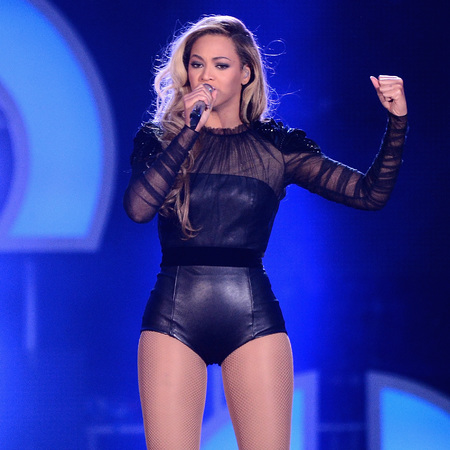 She
recently flashed her toned abs
amidst rumours of a second pregnancy, but that hasn't stopped the star from staying in shape.
Marco Borges told
Heat
magazine: "Beyoncé likes to get in there, get a great workout and get out. She's very driven... there's no complaining. She's the kind of person who's always in search of optimum wellness - she just wants to be healthy."
He also said that she has been targeting her midriff, doing 200 crunches three times a week.
A source added that the star has never been happier, saying: "She's so thrilled. She's never had abs like the ones she has now and just loves that her stomach is rock-solid. Bey has a healthy diet, but she also loves treats , like wine and Southern soul food.
"But recently she's completely stripped back her diet and got rid of the carbs. She used to eat pasta or Thai curry before a show to give her energy, but now it's all about protein and high-fat foods."
BEYONCÉ SHOWS OFF TONED ABS IN STRIPY TOPSHOP CROP TOP AND SKIRT
BEYONCÉ WOWS IN WHITE ROBERTO CAVALLI
BEYONCÉ CONGRATULATES KIM KARDASHIAN AND KANYE WEST OF BIRTH OF DAUGHTER