Henry Cavill
ditches his shirt and gets all hot and sweaty in a video showing the gruelling workout that gave him the body of Superman.
Lifting weights,
kettlebell workouts
, and dragging furniture across the floor seem to have been order of the day as Cavill explains the physical and mental battle he took on in order to get in shape for the role.
And may we just take a minute to say bravo Cavill, bravo. On behalf of ladykind everywhere, we appreciate the hard work you went to.
The video is being used as a promotional tool for the National Guard in the US, encouraging people to take on their own Superman style challenges.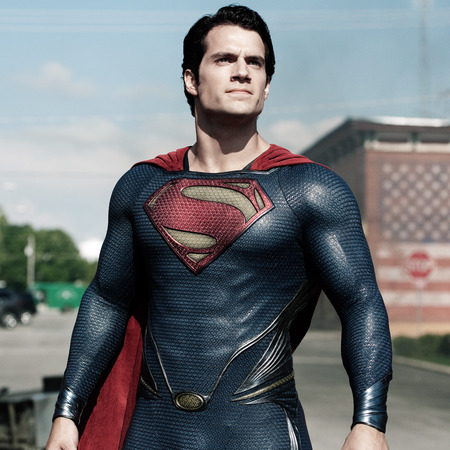 Probably the only man that can pull off wearing a pair of trainer socks, Cavill credits his transformation to trainer Mark Twight, saying he is, 'probably one of the most incredible people I've ever met.'
'He's opened my eyes to seeing past what I thought were my limits. He's a remarkable man, truly,' Cavill added.
The British actor's dedication is pretty impressive stuff as all the flexing and muscle rippling taking place can testify.
Whatever you are doing, drop it. Watching this is much more beneficial to your life...
DEAN CAIN FREAKS OUT ABOUT THE NEW SUPERMAN FILM
5 REASONS WHY WE LOVE HENRY CAVILL
6 SUPERPOWERS WE REALLY WANT