All those tropical drinks, paella dinners and general ice cream scoffing combined with lazing on a sun lounger doing diddly squat can all add up to piling on the holiday weight.
But if you want to come back without your body showing just how much fun you've had - sneak in some of these workouts, that don't really feel like workouts at all...
1. Go for a beach walk
Strolling in the sand can burn up to twice as many calories as walking on a pavement. Head for the soft sand and enjoy walking off those pina coladas.
2. Swimming
Whether hitting the pool at your hotel or taking a dip with the fishes in the sea – swimming is a great all over body workout. Try fitting in some early morning lengths to keep your metabolism strong all day.
3. Surfing
Hit the waves and burn some serious calories with this extreme cardio workout. You can shift around 200 calories an hour and it's great for toning the arms, legs and stomach. Totally rad.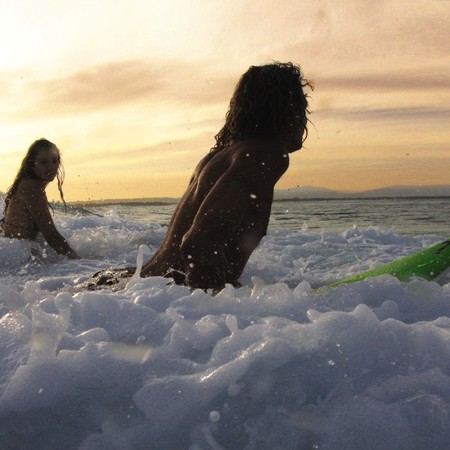 4. Go intense
Usually hit the gym for an hour? If you don't want to sacrifice that much beach time, do a high intensity but condensed workout in your hotel room for 15 minutes before breakfast. Throw in some squats, lunges and some running really fast on the spot. Anything that will give your muscles a bit of a workout and get your heart rate up.
5. Paddle boarding
The celebs love it, with Jennifer Aniston and Kate Hudson being huge fans. Balancing on these wobbly boards is great for working on your core strength and toning your legs, whilst the oar works on those bingo wings. Light paddle boarding can shift up to 220 calories an hour, but it you really go for it – you could burn up to 500 calories an hour.
6. Use the hotel as a gym
Even if your hotel doesn't have a gym – you can use the location itself to your advantage. Take the stairs to your room and avoid the lift at all costs. Walk one set, then run up the next to give yourself a cardio boost.
7. Beach volleyball
Grab your holiday pals and play some competitive volleyball on the beach. It's fun and all that running around on the sand and high fiving could burn up around 270 calories.
8. Sightseeing
Taking a stroll around your holiday destination alone should help shift some of those ice creams. You can burn off 130 calories an hour just pounding the streets and taking in the sights.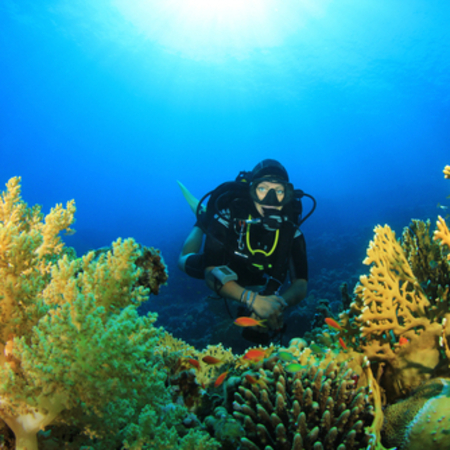 9. Looking at the fishes
A spot of snorkelling can help you lose 170 calories an hour, where as taking things deeper and going scuba diving can burn off 240 calories.
10. Dancing the night away
As long as you're not pounding the booze while you do it – you can potentially burn around 200-450 calories an hour dancing in a nightclub (the amount directly correlates to your arm flailing and Beyoncé butt wiggling enthusiasm).
CIRCUIT TRAIN YOUR WAY TO A BIKINI BODY
HOT CELEBS WHO WORKOUT WITH YOGA
ROSIE HW ENJOYS DETOXING RAW COCONUT JUICE