Britney Spears
– you are looking smoking. Big round of applause.
The singer showed off her toned bod in a series of yoga poses wearing skin tight yoga pants and a crop top.
The mother-of-two has been known to have a yo-yo battle with her weight but is looking great as she gears up for a new show in Las Vegas and the release of an upcoming album which she's worked on with will.i.am.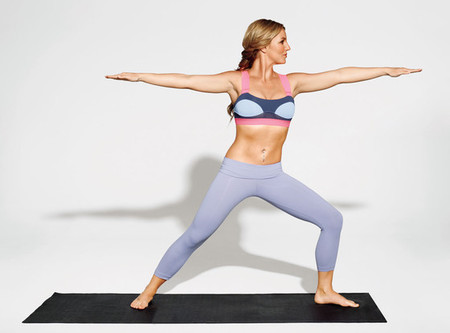 The pictures feature in the recent issue of
Shape
magazine, where Britney also poses on the cover in a teeny white bikini.
Britney said, 'I'm doing 90 minutes of yoga twice a week in addition to a lot of cardio - hour-long sessions three times a week with my trainer, Tony Martinez.'
'The [Vegas] performances won't be simple - they'll be a massive party from start to finish. And to pull this off, I have to be in top condition and running at full speed,' she said.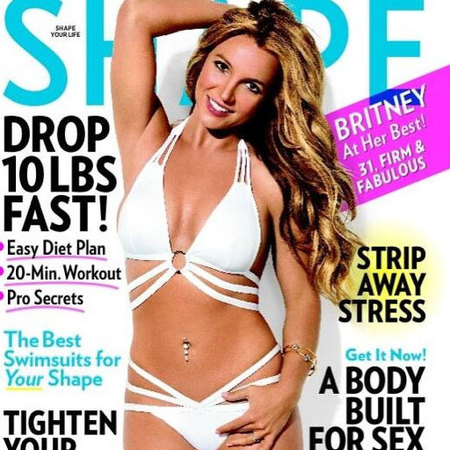 Britney is also following the Nutrisystem programme to get her ready for the show, which is a shake for breakfast and lunch plus a dinner of protein and vegetables.
To make sure she doesn't get bored at the gym, trainer Martinez keeps the workouts varied and apparently pumps out her favourite pop tunes which include, Whitney Houston's "I Wanna Dance with Somebody" and Bruno Mars' "Locked Out of Heaven."
Good ones. We'll add them to our workout tunes playlist…
HOW TO KEEP EXCESS WEIGHT OFF FOR GOOD
TOP 5 HEALTHY WAYS TO GO VEGETARIAN
CAN THE 8-HOUR DIET HELP YOU LOSE 10LBS?