If you fancy going on a detox eating plan that
Victoria Beckham
would approve of, but with minimal effort, you are in luck.
The latest weight loss and healthy eating obsession, the alkaline diet, can now be delivered to your door as part of a cleansing meal plan.
The brainchild behind celeb obsession
Honestly Healthy
, organic chef Natasha Corrett, has launched Fridge Fill; a nationwide delivery service for her alkaline diet friendly foods.
The food purposely avoids acid-forming ingredients and promotes toxin banishing goodness. All meals are what, gluten, cows dairy, meat and sugar free.
Cue lots of veggies, quinoa and fruit.
UNDERSTANDING THE ALKALINE DIET
Daily meal plans include breakfast, lunch, dinner and snacks and food options sound pretty tasty, from nutty granola with mango kuzu compote, Steamed Pak Choi parcels filled with grated vegetables with a fresh sprouted salad, Spinach humous & raw crudité, and Lemon pearl barley risotto with roasted butternut squash & salad.
Sounds rather lovely, no wonder Victoria Beckham, Kelly Brook and Robbie Williams are all big fans.
Options vary from a three day detox (£137 per person for 3 days) to a three week cleanse (£750 per person).
For more info, visit
honestlyhealthyfood.com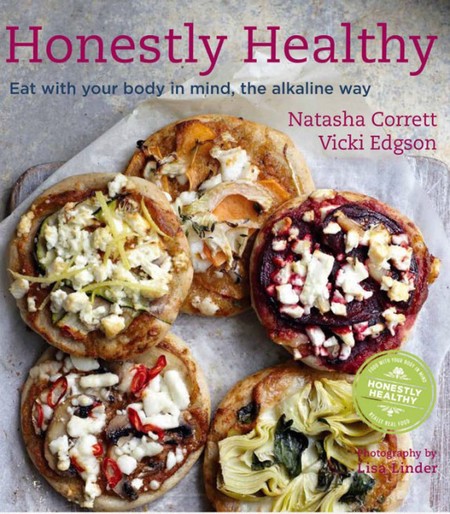 KELLY BROOK & VICTORIA BECKHAM LOVE HONESTLY HEALTHY COOKBOOK
WHEAT, GLUTEN AND DAIRY FREE: RAW STRAWBERRY TARTS
VICTORIA BECKHAM'S BREAKFAST DIET REVEALED