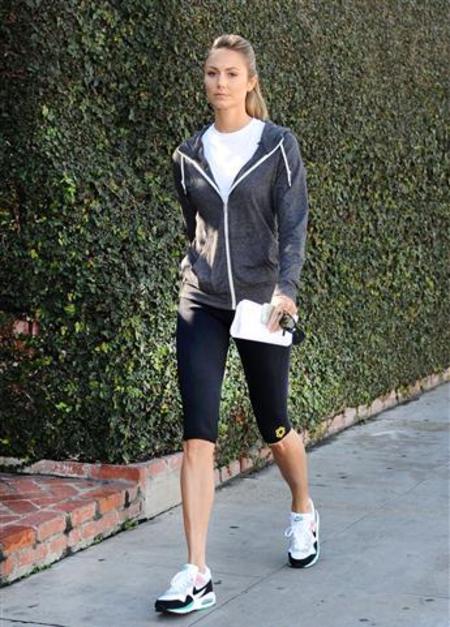 She's known for having a body to die for, but even Stacy Keibler needs a little extra help to tone up during award season.
With the Oscars just a week away, Stacy has been spotted hitting an LA gym wearing Zaggora HotPants – the workout leggings that can help burn more calories during exercise.
The Zaggora range of technology-enhanced activewear is designed to harness the body's natural heat during exercise.
Basically, the cropped neoprene leggings are made with Celu-Lite technology that increases the body's temperature during activity.
This causes an increase in sweating and an 11% spike in the amount of energy you use, making your workout more efficient.
Research shows that it doesn't stop at the gym as that extra energy expenditure continues by 12.5% in the 30-60 minutes after exercise.
The range includes leggings and tops, but we recommend starting with the HotPants, £65,
Zaggora.com
.
What do you think?
Leave a comment below to
be in with a chance of winning a £100 goodie bag
.
BEYONCÉ TALKS BABY WEIGHT GAIN WITH OPRAH
TONE UP WITH A WEIGHT TRAINING WORKOUT
5 WAYS TO BANISH BINGO WINGS