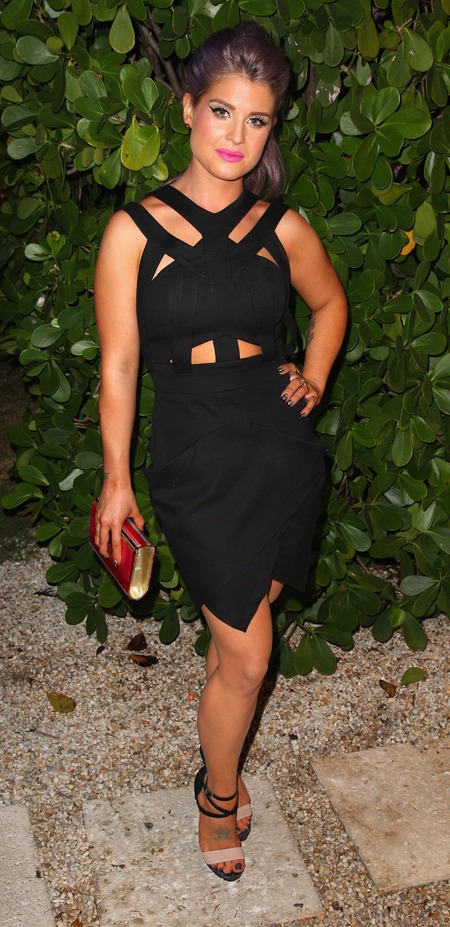 Since
Kelly Osbourne
has lost five dress sizes, she has taken to dolling out top dieting advice on how to beat the bulge.
The star has been living a healthy lifestyle and trying to hit the gym five days a week since appearing on
Dancing with the Stars
. Impressive.
But she also revealed that she starts her day right, tweeting yesterday:
'#KellyOHealthTip drink a cup of hot water with lemon every morning to boost and regulate your metabolism!'
But why is it so good for you?
Lemons are high in pectin fibre, which helps fight those hunger pangs. They can also boost the body's ability to metabolise fat.
Hot water with lemon balances your pH, and the lemon has an alkaline affect on your body – which makes you lose weight faster.
The warm water helps to stimulate your digestive system and keeps things moving (if you catch our drift!)
Lemons are high in Vitamin C and potassium which are not only good for fighting colds and improving brain function – but it also helps eliminate toxins from the digestive tract.
The vitamin C will also help improve your skin and fight wrinkles and blemishes.
Hot water will obviously keep you hydrated making you more productive and alert.
Being dehydrated will also stop your body from doing its important functions like eliminating toxins.
So all good then! We'll follow your lead Miss O and ditch the coffee for a healthy watery beverage.
SPOTTED! KELLY OSBOURNE'S METALLIC KOTUR CLUTCH
CHRISTMAS 2012: GIFTS FOR THE GYM BUNNY
KIM KARDASHIAN HAS SPORTS BRA ISSUES