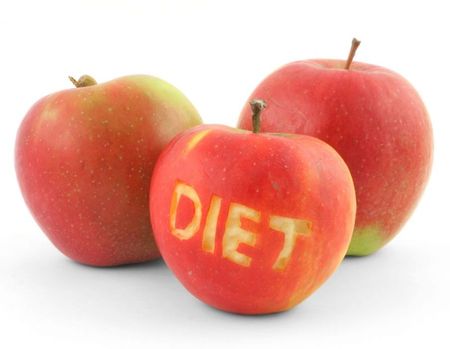 Losing weight and keeping it off isn't a game, it's about adopting a healthy lifestyle that fits with your day-to-day routine.
Fad diets may claim to help you lose weight quickly, but they are almost always damaging, difficult to stick to and difficult to adapt to your lifestyle.
Nutritionists have labelled the
Dukan Diet
as the worst offender for the third year in a row, while
The Six Weeks to OMG
diet that promotes cold baths and no breakfast has also been criticised.
The
Dukan Diet
involves ten days of eating just protein, which dieticians have labelled confusing, time consuming and very rigid. They have warned that followers could suffer from lack of energy, constipation and bad breath.
Another disaster diet entry for 2012 is the
Ketogenic Enteral Nutrition Diet
, said to be followed by fashion models, which involves a feeding tube through the nose and liquid meals. The 'diet' lasts 10 days and participants can only unhook themselves from the liquid food pump for one hour per day.
This sort of treatment is normally only reserved for severely malnourished and clinically ill patients. Safe to say this is not a good weight loss solution. At all.
Even vitamin and mineral drips used by
Rihanna
and Simon Cowell have come under fire because dieticians worry they will be seen as a substitute for eating.
The British Dietetic Association (BDA) has warned that diets followed by celebrities are often extreme and require significant 'medical intervention' and monitoring, which the average pound shifter doesn't have access to.
The BDA wants to stress that there is no quick fix for a slim and toned figure; a slow and steady approach that includes healthy food and moderate exercise is the safest long term option.
Remember that when your looking to slim down after the Christmas break...
What do you think?
5 SPICES THAT CAN IMPROVE YOUR HEALTH
DESK BOUND JOBS COULD BE RUINING OUR KNEES
LADY GAGA STICKS TO SMOOTHIES TO LOSE WEIGHT