Model
Doutzen Kroes
wowed last night at the
Victoria's Secret
catwalk show - but how does she get that figure?
Thankfully, she gave us a hint by tweeting a picture of the super smoothie she was drinking for breakfast in the run up to the show.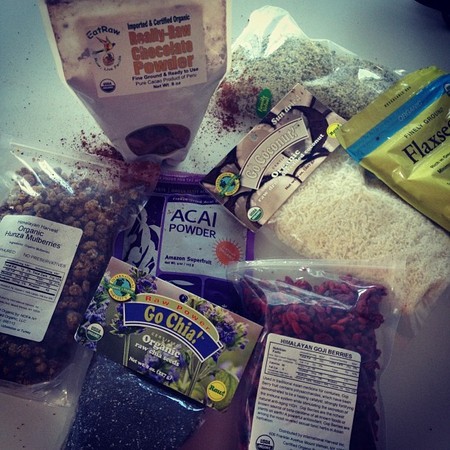 Sun dried organic coconut
Coconut is a power food. Not only is it super tasty, it is anti-bacterial, packed with vitamins and nutrients and high in fibre.
It is used to treat digestion ailments all over the world and it has a high protein content.
Acai powder
This powder has essential Omega fats, minerals and amino acids, and you don't need a lot to feel the benefits.
High in fibre, low in carbohydrate and rich in omega 3 it is great for your heart, eyes, skin and hair.
Really-raw chocolate powder
In it's raw state, Cacao contains more antioxidant flavonoids than red wine, green tea and blueberries.
There are a whopping 25,200 antioxidants in a single spoonful of raw cacao.
The powder is packed with essential minerals including magnesium, calcium, iron, zinc, copper and potassium.
It also has lots of lovely key nutrients that are great for mental and physical well-being.
It's high in sulphur, the beauty mineral, which builds strong nails and hair and promotes radiant skin. Whilst it is an excellent source of Phenylethylamine, a substance produced naturally in the brain when we fall in love.
Organic Hunza mulberries
These berries contain many minerals, including those known to be essential for good health and vitality.
Unlike other mulberries, Hunza mulberries are not processed with chemicals and contain no preservatives or additives.
Flaxseed
Flaxseed contain high levels of Omega 3 fatty acids and it's lignan content is said to benefit the heart and have anti-cancer properties.
They are naturally high in fibre, balance hormones and have been used as treatments for coughs and colds.
Himalayan goji berries
Rich in antioxidants, goji berries are a superfood, said to protect the liver, help your eyesight, strengthen the legs, boost your immune system and improve circulation.
They are great for staying healthy by increasingly the white blood cells in the body and help clear toxins from the body.
Organic raw chia seeds
These little seeds and full of protein, with one being made up of 20% protein, 34% oil and 25% fibre.
They are said to be the richest source of Omega 3 fatty acids and packed with vitamins B, C, E and calcium.
These clever little seeds are also great for keeping the body hydrated as they help cells retain moisture and therefore ensure the body absorbs more nutrients and bodily fluids.
All healthy stuff! Probably why she looks so good then. Now where did we put our blender...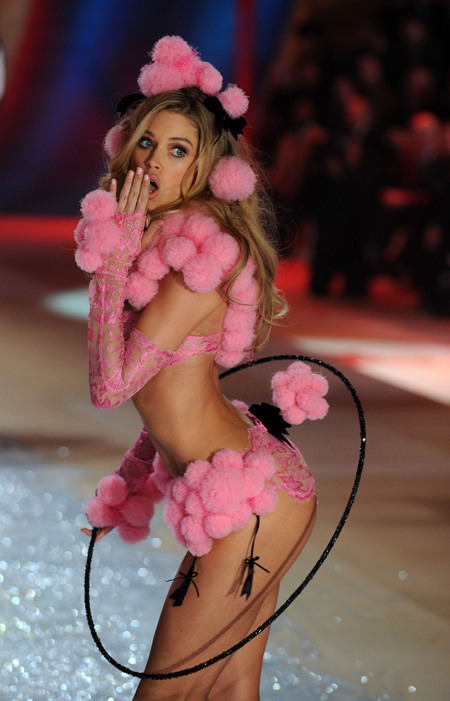 RIHANNA GETS RISQUÉ FOR VICTORIA'S SECRET
GET A BODY LIKE A VICTORIA'S SECRET MODEL
3 BEST WEDDING DRESS FIGHTS