Miranda Kerr
has been busy making us as feel guilty with her lessons on nutrition, yoga and jet-setting for Net-a-Porter's
The Edit
.
In one of her latest videos, Miranda has been showing off her 'Downward Dog', 'Sun Salutations' and 'Jumps for Joy' (yes she actually jumps up and down to cheer herself up) in a short and simple yoga session.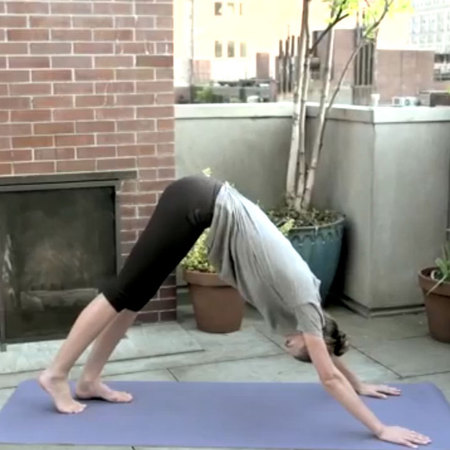 Watch as Miranda takes you through her favourite movies in a flow yoga style with a few top tips thrown in to help you get the most out of your workout.
In an interview with
Mind Body Green
, Miranda explained, "I have been practicing yoga for over a decade now and it is a very important part of my life.
"It doesn't matter where I am or what I am doing, yoga gives me the opportunity to switch off and focus entirely on my body and my breath. Yoga allows me to meditate and reflect on what's important in my life. It is also great for core strength and maintaining agility.
"I practiced yoga during my entire pregnancy and I hope to practice for the rest of my life."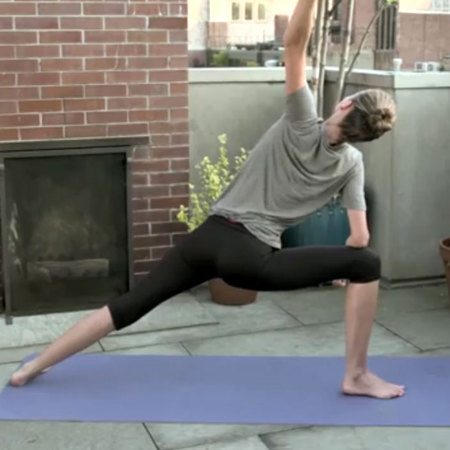 Want to give Miranda's yoga workout a try? Take a look at the video below...
Take a peek at a whole host of other celebrities who love yoga in the gallery below...
Will you be doing yoga with Miranda?
TYRA BANKS DOESN'T BELIEVE IN 'LIQUID S**T' DIETS
UNDO THE WEEKEND DAMAGE: HOW TO DETOX TODAY
THE BEST CELEB WORKOUT 'HEALTHIES'