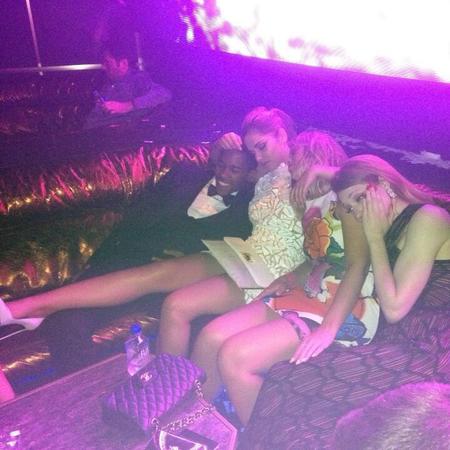 We know we say this all the time, but Cheryl Cole's legs really do look amazing in this snap from her no-expense-spared 30th birthday party. If you want to add shape and tone to your legs you need to try this simple circuit workout routine by the personal training experts at
Fitness First.
It's easy to complete and can be adjusted to suit your fitness levels. Just follow the instructions and increase the reps or add weights to up the ante when you start to notice positive changes. Aim to do this workout three times per week with rest days in between.
1. The squat jump
This will give your leg muscles a workout and get your heart pumping. Stand with your feet roughly shoulder-width apart, then slowly bend your legs and arms to about 90 degrees at the same time. Once your thighs are parallel to the floor, explode into the air as high as you can go. Land softly and repeat the motion again. Perform eight to 10 repetitions, or 20 to 25 seconds for a timed circuit.
2. Burpees
A burpee is a standard gym class type of movement that will work your entire body. Start in a standing position and bend down to place your hands on the floor. Shoot both of your legs backward into a push-up position, then bring them back to your chest quickly. Stand up and repeat the movement for eight to 10 repetitions. For a timed circuit, try for 20 to 25 seconds of continuous burpees.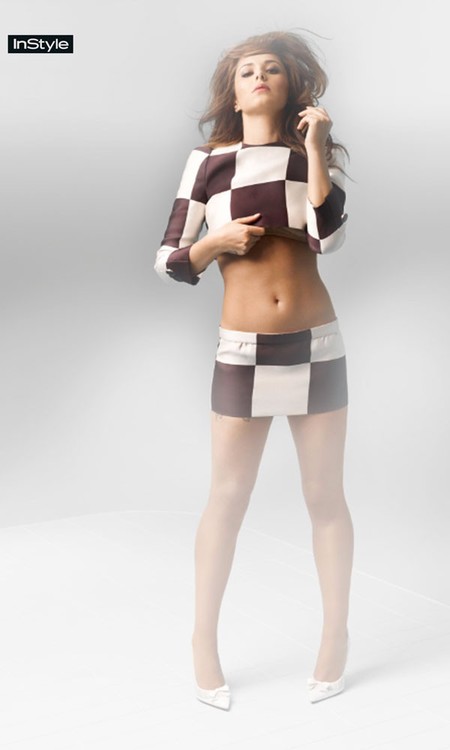 3. Lunges
These will strengthen and tone your thighs and buttocks. You can either step out into a lunge position then return to the start and repeat, or alternate legs in a continuous walking motion across the floor. Lunges can be performed with no added weight or with a dumbbell in each hand for more of a challenge. Start with eight to 10 reps or 20 to 25 seconds and modify the resistance or reps according to your fitness level.
4. Cable adductor and abductor pulls for the Inner / Outer Thighs
Aim for two sets of 10 - 12 reps with a suitable weight. Work one leg, then simply turn around to face the other way, in order to work the abductor muscles. Repeat on the other leg. Count the number of reps that you can do, in order to gauge the difference if any in strength in each leg.
5. Let's get physical
Perform cardiovascular exercise to improve your calves. Skipping, stair climbing, cycling and hill running are examples. Try 60 to 90 minutes of cardio if you want to lose weight.
If all of this sounds too much like hard work, you could always dance around like a crazy person to Cheryl Cole's album. These women should inspire you...
Will you be giving this a go?
WHY THE PILL DOESN'T MAKE YOU FAT
KIM KARDASHIAN 'CALM' OVER BABY WEIGHT, SAYS TRAINER
WHY YOU SHOULD ADD RESISTANCE TRAINING TO YOUR WORKOUT
HOW TO RUN 5K IN SIX WEEKS