Why go?
Who doesn't like fish and chips? And rather than queuing in a chippy and then eating it off your laps in front of Corrie, why not sample the elegant backdrop of Close House hotel's neighbouring No 19 golf club house.
With manicured lawns, a beautiful lake and views of the breathtaking golf course to gaze at, any golf widow could make herself really quite comfortable here.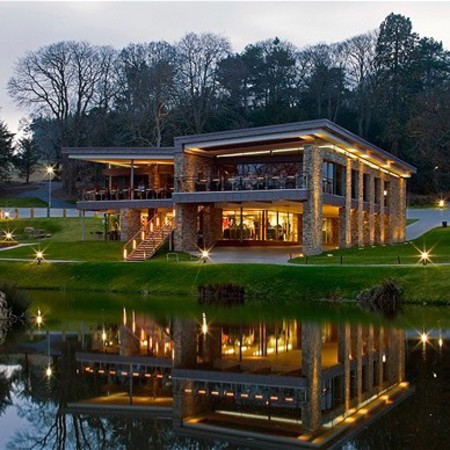 Eat
You're here for the fish and chips. And you won't be disappointed. On Tuesdays you can pick from North Atlantic cod, fish cakes, sausages or a mince pie, served with chips, mushy peas, bread and butter and a pot of tea. All for the princely sum of £25 – for two people. You'd best wear stretchy pants because the portions are generous and will keep any hungry fella happy.
Drink
A pot of tea is served with your supper but it would also be wise to peruse the extensive wine and beer list.
Don't miss
It would be impossible to arrive at No 19 without clocking the grand Close House hotel. There you'll be treated to fine dining, fireside cocktails and afternoon tea and some of the most luxurious bedrooms we've ever seen.
Low down
No 19 - the Clubhouse, Close House, Heddon on the Wall, Newcastle upon Tyne, NE15 0HT
01661 852255;
closehouse.co.uk
BAR REVIEW: MINI COCKTAILS AT HOTEL INDIGO, NEWCASTLE
REVIEW: BRITISH AFTERNOON TEA AT THE BALCON, LONDON
RESTAURANT REVIEW: THE HAPPENSTANCE, LONDON