Why go?
Tapas is the friend of anyone who gets food envy. It's simple diplomacy – ordering a selection of appetising platters and going halfsies avoids the whole, 'Ooh, can I just pinch a couple of chips and a bite of your chorizo...' scenario that can end a friendship.
This is the second branch of Salvador and Amanda – a tapas and cocktail joint from the bods behind trendy bar Opium and The Social. But while the original is based in party-central Leicester Square, this new venue is in Bloomsbury. The land of Virginia Woolf and sexual repression has now got fino and fiesta. What fun!
We visited on a Monday night (because we're diligent, and needed an early-week pick-us-up) but we'd recommend a visit on Thursday, Friday or Saturday when DJs are spinning their shiz and the doors don't close until 2am.
The décor is laid-back with dark wood, wrought iron detailing and touches of Catalan-pride, including red and yellow striped pillars and photos of bullfighters. Yet it wasn't as kooky as we were expecting, given that the bar is named after Salvador Dali and his muse Amanda Lear. Where were the melting clocks and the elephants with spindly legs, eh?
To put the restaurant through its paces, we took a Hispanophile friend, who was sniffy about paying for tapas (appaz, on the continent you get it every time you order a drink), but he stopped his whining when the food arrived.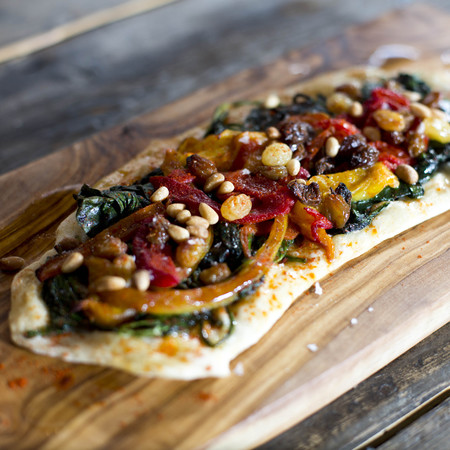 Eat?
The menu is chock full of goodness, with dishes to satisfy all – from fussy eaters to gastronauts. The flavours were authentic, especially a platter of Serrano ham and chorizo with manchego cheese, (Manchego, Tetilla & Mahon).
We liked the twists on the classics. Croquetas forwent the ususal ham and cheese combo, and were instead stuffed with crab and chilli. Iberican meat was fashioned into a burger and served slider style.
We also tried the Spanish meatballs in a rich tomato sauce – to see how the basics fared – and the answer was omnomnom. Still, our standout dishes were the meltingly-good tuna carpaccio with a piquant cherry tomato, chilli & salsa verde, and the Cornish scallops with cauliflower puree and raisins.
In addition to those, you must try the chorizo lollipops. Chunks of salty, greasy chorizo in a crisp tempura batter, served on cocktail sticks with quince aioli. You won't find anything like it anywhere else.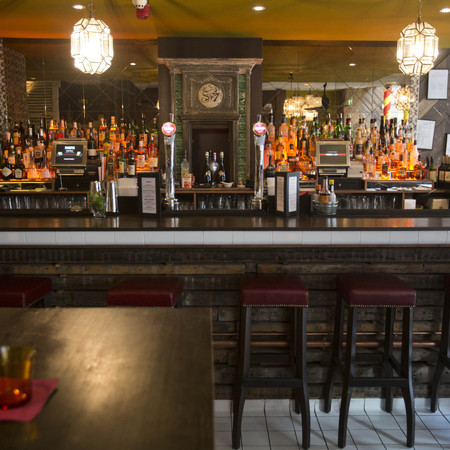 Drink?
While in Spain…Try a white rioja – it's full-bodied, but not going to give you a headache. The red rioja is good too.
And might we suggest a cheeky glass of Pedro Ximinez with pud? We like to think of this sherry as a fun friend who you only see every so often – like Jessa from
Girls
. It's treacly, raisiny, and totally worth that swimmy-head feeling when you finally get to bed.
The lowdown
Dinner for two with drinks £90
Salvador and Amanda, 8 Great Newport St London, Greater London WC2H 7JA
020 7240 1551,
salvadorandamanda.com
BAR REVIEW: LOST & CO, LONDON
REVIEW: W LEICESTER SQUARE SUNDAY BRUNCH
REVIEW: JAPANESE FUSION AT SUSHINHO, LONDON