Kale is the power superfood of 2013. Related the cabbage family, the leafy green is packed with powerful antioxidants, vitamins A, B and C, calcium, iron, fibre and is being hailed as helping to prevent cancer and other illnesses.
Not bad for a little green plant. Stock up now with these tasty recipes...
MORNING GLORIOUS SMOOTHIE RECIPE
Kick start your day with this kale, romaine, celery and apple smoothie...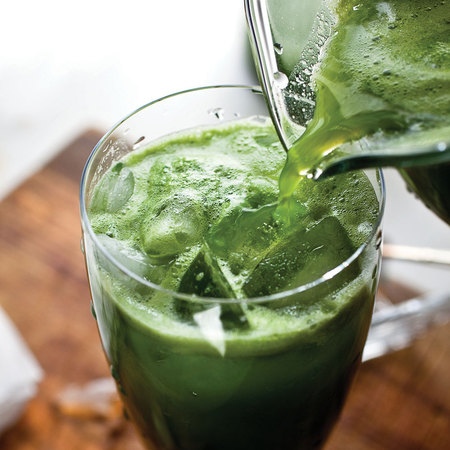 KALE AND CHORIZO STEW
With celebrities such as Gwyneth Paltrow rating kale as the newest super food, it's no wonder this leafy green has seen a 40 per cent increase in demand...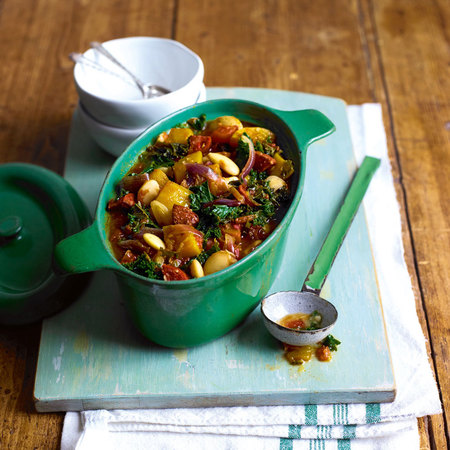 KALE AND TUSCAN SAUSAGES WITH PENNE
This healthy and hearty pasta dish is the perfect alternative to boring evening meals...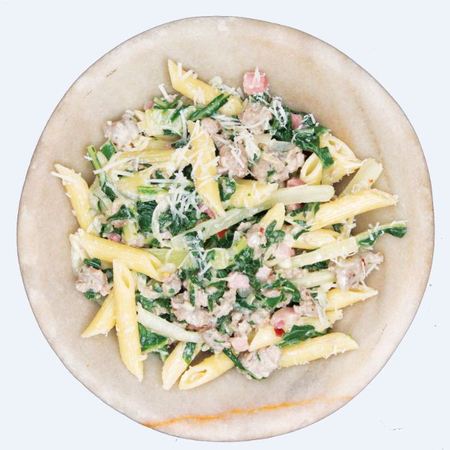 BAKE JENNIFER ANISTON'S 50 CALORIE KALE CHIP SNACK
This healthy alternative to crisps is Jennifer Aniston's diet secret…
BOOST YOUR HEALTH IN LESS THAN 24 HOURS
THIS IS BRITAIN'S BIGGEST BURGER WEIGHING 25LB
GBBO RECIPE: CARIBBEAN PIÑA COLADA TRIFLE