The RSPCA's farm animal welfare scheme, Freedom Food and Fairtrade have joined forces to bring you some fabulous recipes from their celebrity supporters - just in time for Farm Animal Week.
The charity is urging everyone to 'Swap One for Welfare' during the course of the week and seek out higher welfare products such as those labelled Freedom Food. And, to make sure your shopping is as ethical as possible, all the recipes help guide you on what Fairtrade ingredients you can buy too.
We show you how to cook Paul Merrett's yoghurt spiced chicken with tomato, red onion, mint & coriander salad
INGREDIENTS
For the chicken and marinade:
4 Freedom Food chicken breasts, skinless
juice of half a lemon
4 - 5cm fresh ginger, peeled and grated
4 cloves garlic, chopped
2 green chillies, deseeded and chopped
3 tbsp coriander, roughly chopped
½ tbsp mint, roughly chopped
120g thick Greek yoghurt
1 tsp ground coriander
1 tsp ground cumin
½ tsp ground chilli powder
1 tsp Fairtrade garam masala
¼ tsp Fairtrade ground black pepper
For the salad and dressing:
4 plum tomatoes, cut in half and then each half diced into 6 pieces
1 red onion, halved and finely sliced
1 gem lettuce, halved and shredded
few stems of fresh coriander
10 torn mint leaves
1 clove garlic, finely chopped
½ tbsp shredded mint
1 tbsp Fairtrade light olive oil
½ tbsp of cider vinegar
METHOD
Lay the chicken breasts on a chopping board - slash them 5 times crossways, about 4mm deep – to allow the marinade to really penetrate.

For the marinade, put the ginger, garlic, green chili, coriander, mint and yoghurt into blender, and liquidize till smooth.

Add all the other ingredients from the marinade list, then liquidize again briefly, to mix it all up – the marinade should be quite smooth.

Put the chicken breasts in a large bowl. Pour over the marinade and make sure the chicken is well coated. Marinade for at least 1 hour, but longer if you can.

To cook the chicken, heat a large non stick, heavy frying pan. Add about a dessert spoon of vegetable oil. Blot any excess marinade and lay each breast in the pan.

Allow to cook hard and fast for about 2-3 minutes, before turning it over. It's really important that it gets the full heat from the pan (or the barbecue) so if your pan is a little small then cook the chicken in batches.

Once the chicken has a really good dark colour, flip it over and finish it off on the 'B' side, till cooked through.

Meanwhile knock out the salad by mixing all the prepared veggie bits into a bowl and then dressing with the oil and vinegar.
PREP TIME
20 minutes plus at least 1 hours marinade
COOK TIME
10-15 minutes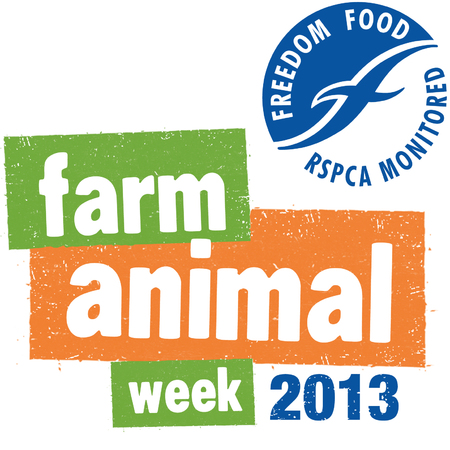 Click here for your chance to win The Freedom Food Celebrity Recipe Collection
, worth £6.99.
WAITROSE TO OPEN IN-STORE BURGER & PIZZA RESTAURANT
ANYONE FANCY A KARL LAGERFELD PIZZA?
LAMB, APRICOT AND CORIANDER BURGERS
WHAT JLS DID NEXT: JB MAKES BURGERS