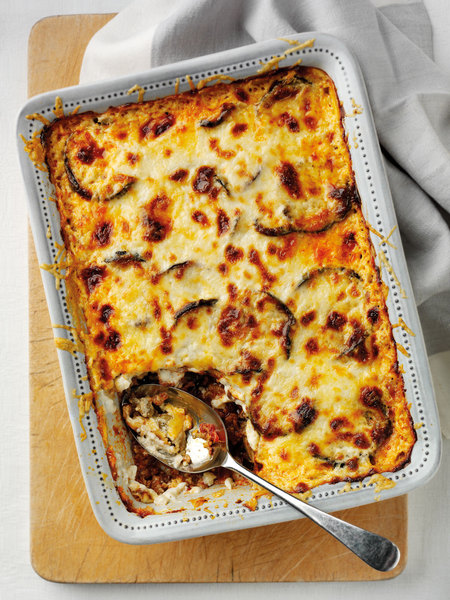 Quark - a new spoonable soft cheese - is new to Britain, but it's already got nutritionists in a tizzy. It's like a cross between Greek yoghurt and cream cheese making it perfect for cooking, baking and eating on its own. But what makes it really special is the high protein content, which can help you stay full. Plus, it's low in calories and naturally low in saturated fat! Winner.
To show you how to make the most of this new wonder ingredient, the Fabulous Baker Brothers have created this simple moussaka recipe with aubergines, chilli, coriander and homemade white sauce...
Healthy Moussaka
Serves:
4-6
INGREDIENTS
200g lamb mince
1 onion diced
2 garlic cloves crushed
1 aubergine
Olive oil
Salt and pepper
White sauce
1 green chilli
1 tsp of coriander, cumin seeds
100ml red wine
1 tin tomatoes
1 tbsp Worcester sauce
1 big pinch of smoked paprika
Salt and pepper
Olive oil
30g butter
25g flour
200ml milk
200g The Lake District Co. Quark
Salt and pepper
1 bay leaf
50g grated cheddar
METHOD
To make the mince: In a saucepan fry the mince in hot oil. When it's browned add the diced onion and garlic and chilli. Fry for 5 mins and keep stirring so it doesn't burn.

Add the spices, red wine and boil the wine down. Add the tin of tomatoes, Worcester sauce and gently simmer for 30 mins or until it is nice and saucy like a ragu. Set to one side.

Heat the oven to 200°c /gas mark 6. Slice the aubergine into 1cm cubes and season and oil. Place in the oven and roast for 10-15 mins until soft and golden. Remove and set to one side.

To make the white sauce: Melt the butter in a small pan. Stir in the flour and mix until smooth. Add the bay leaf and the milk a little at a time. Keep stirring on the heat so it thickens. When all the milk is added add The Lake District Dairy Co. Quark and season.

You should have a thick creamy sauce. If it's a little tight add a splash more milk.

Take a suitable oven dish and add half the mince on the bottom, then a layer of aubergines and a layer of white sauce. Repeat the layers. Top with grated cheese and bake for 25 mins at 200°c/gas mark 6 until lush and crispy.
PREP TIME
25 mins
COOK TIME
25 mins
NUTRITION INFORMATION
There is 53% less fat and 158 fewer calories per portion thanks to The Lake District Dairy Co. Quark, compared to crème fraiche. Plus, there's 26% more protein per portion. That means you'll feel fuller for longer.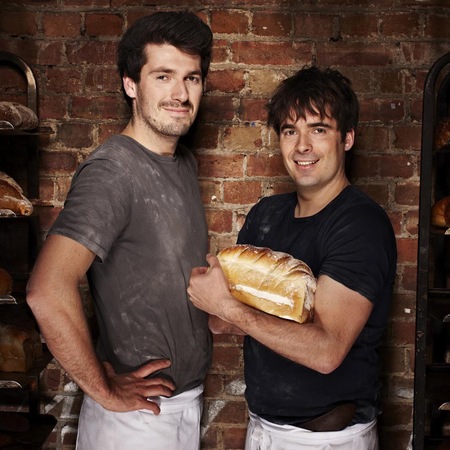 Will you be giving this a try?
THE FABULOUS BAKER BROTHERS SODA BREAD RECIPE
EXCLUSIVE INTERVIEW: THE FABULOUS BAKER BROTHERS
HOW MUCH?! GWYNETH PALTROW UNVEILS EXPENSIVE BAR COLLECTION