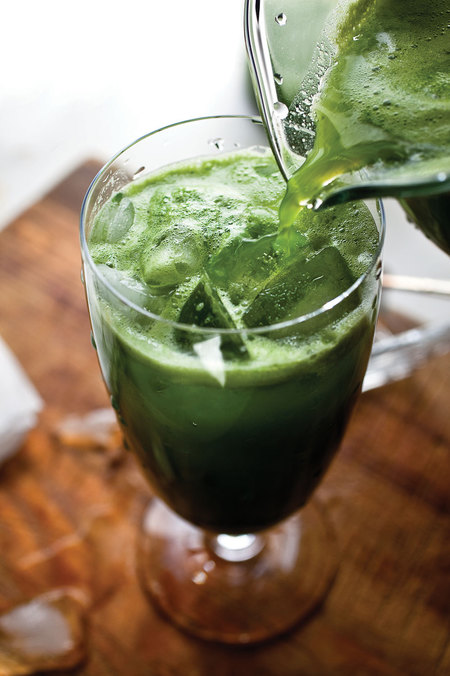 Kris Carr is a woman on a mission. She's determined to deliver her delicious veggie manifesto -
Crazy, Sexy, Kitchen
- to the world, one tasty recipe at a time.
Her book is filled with inspiration, cooking tips and over 150 nourishing, nosh-worthy recipes separated into starters, main courses and desserts.
To kick things off, we've got our hands on this simple green smoothie recipe that uses apples and lemons to cut through the hearty vegetable taste...
Morning Glorious
"It's our motto and our morning beverage. Green juice is the rock-solid foundation of my crazy sexy life. Almost all of my juice recipes start with one or two cukes. Cucumber is the perfect base since it yields lots of mild and refreshing juice and minerals, and it's a fountain of alkalinity. Vive la révolution! "
Serves:
2
INGREDIENTS
1 large cucumber
A fistful kale
A fistful romaine
2 or 3 stalks celery
1 big broccoli stem
1 green apple, quartered
1/2 peeled lemon, quartered
METHOD
Wash and prep all ingredients.

Juice all ingredients. Enjoy.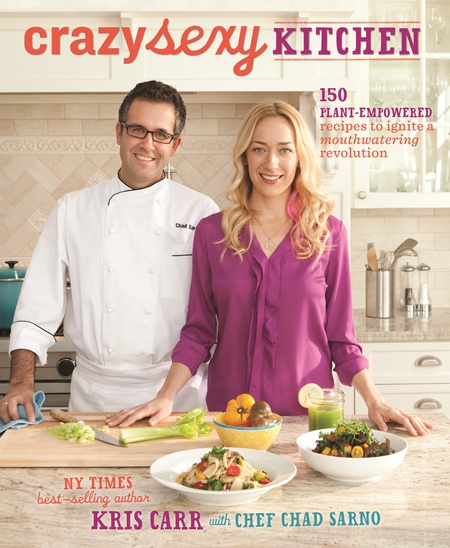 Crazy Sexy Kitchen: 150 Plant-Empowered Recipes to Ignite a Mouthwatering Revolution
by Kris Carr, RRP £18.99,
amazon.co.uk
.
Will you be giving this a try?
HANDBAG HEARTS: SAVSE RAW SMOOTHIES
BREAKFAST BOOST: FOREST FRUITS SMOOTHIE
ROSIE HUNTINGTON-WHITELEY'S SMOOTHIE CHOICES