Whether you got paid on Friday, today or tomorrow - there is reason to celebrate. A refreshed bank balance is as good an excuse as any for a strong drink.
Helping us see in May is legendary cocktail master
Salvatore Calabrese
, one of the world's leading bartenders. He's made drinks for movie stars, and now he's going to make one for you. Aren't you lucky...
Salvatore Calabrese's Spicy Fifty
'Highly recommended signature of mine, loved by many and inspired by my former home at Fifty [St James's, London]. I am sure that everyone will be happy to see it back on the menu.'
Ingredients
50ml Stoli Vanilla Vodka
15ml elderflower cordial
15ml fresh lime juice
10ml Monin honey syrup
2 thin slices red chili pepper
Method
Place all the ingredients into a shaker filled with ice. Shake sharply, double strain into a chilled cocktail glass. Garnish with a red eye chili sitting on the edge of the glass.
Enjoy.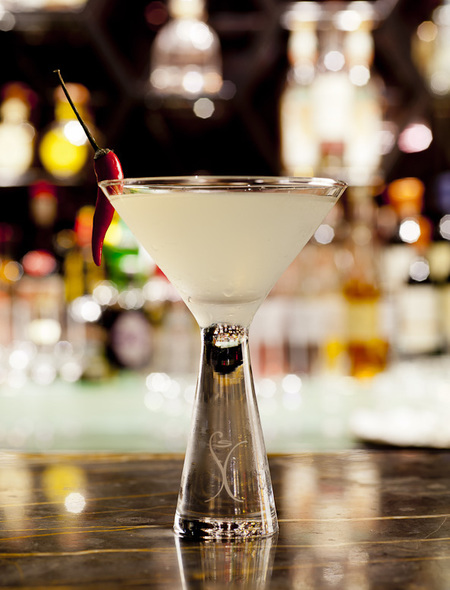 Salvatore Calabrese can be found in his self titled bar Salvatore at Playboy Club London, 14 Old Park Lane, Mayfair, playboyclublondon.com
BARTENDERS' BALL COCKTAIL RECIPE: THE MARY JEAN
COCKTAIL RECIPE: WHAM JAM, THANK YOU MA'AM!
COCKTAIL RECIPE: MAIDENLY MIMOSA