Economical, succulent and full of flavour - try using underused chicken thighs instead of chicken breasts for a change.
This quick, simple and delicious lemon chicken recipe Italian stylee will convert any chicken thigh sceptic.
Pollo al limone
Serves 4
Ingredients
8 boneless chicken thighs, skin on
salt and freshly ground black pepper
'00' or plain flour, to coat the chicken
1 tablespoon olive oil
2 garlic cloves, lightly crushed
3 small sprigs of rosemary
100 ml (3½fl oz/½ cup) white wine
50 ml (2 fl oz/¼ cup) water
juice of 1 lemon (reserve the juiced halves)
25 g (1 oz/2 tablespoons) butter
new or fried potatoes to serve
slices of lemon to garnish
Method
Season the pieces of chicken with salt and black pepper. Coat the pieces in flour and tap off the excess. A quick way of doing this is to put the flour in a plastic food bag with the chicken pieces and shake the bag, making sure the meat is evenly coated.
Heat the oil in a non-stick frying pan and fry the chicken skin-side down first until golden brown. Turn the chicken over and brown the other side, adding the garlic and rosemary.
Pour away the excess oil and return to the heat. Pour in the wine and allow it to reduce for a few minutes, then add water, lemon juice and butter.
Add the lemon halves to the pan and keep on the heat until the chicken is cooked through. Discard the lemon halves and serve with new or fried potatoes.
The Amalfi Coast
by Katie and Giancarlo
Caldesi
, £25, Hardback, Hardie Grant, available at
hardiegrant.co.uk/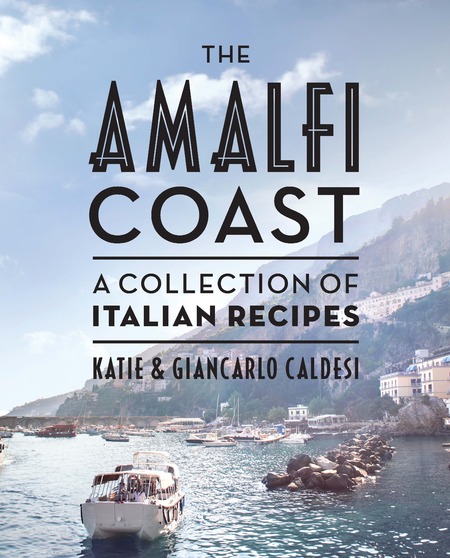 LEMON RAVIOLI IN BUTTER & MINT SAUCE RECIPE
NICOLE SCHERZINGER ON FOOD, RECIPES AND SWEET TREATS
SUN-DRIED TOMATO, RED ONION & CHORIZO PIZZA