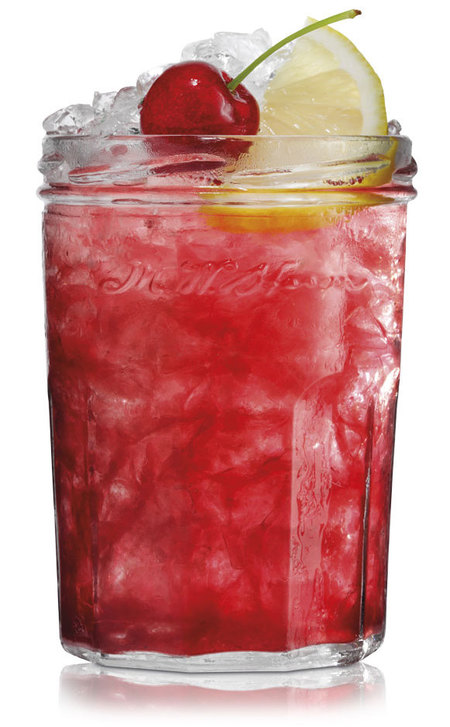 Add a bit of Southern soul to your party with this simple So-Co cocktail...
Wham Jam, Thank You Ma'am!Ingredients:
37.5ml Southern Comfort Cherry
12.5ml Amaretto
1 tbsp raspberry jam
50ml cranberry juice
2 lemon wedges
1 cherry
Crushed ice
Method:
Add the crushed ice, Southern Comfort, Amaretto, cranberry juice and raspberry jam into a jam jar.
Replace the lid and shake vigorously.
To serve, top up the jar with crushed ice and garnish with a lemon wedge and a fresh cherry
For more drinks recipes visit
Facebook.com/southerncomfortuk
.
Will you be giving this a try?
COMFORTING & HEARTY PIE RECIPE COLLECTION
MOTHER'S DAY RECIPE: POSH BACON AND EGGS
SWEET TOMATO & CHILLI CHUTNEY TOPPED PIES