All the mince pies have been scoffed, the champagne bottles are empty and the chocolates have disappeared...so it's time for a New Year health kick.
Skinny Smoothies: 101 Delicious Drinks that Help You Detox and Lose Weight by Shell Harris and Elizabeth Johnson
, is full of quick and easy detoxifying, energising and weight loss inducing smoothies to help you beat the festive bulge.
Here are two of our favourite detox smoothies to help flush out last night's alcoholic beverages...
Oh, and you know the drill, put everything in a blender, whisk it up and then down it.
Orange Double Berry Smoothie
Citrus fruits are very acidic and acidic fruits are excellent for helping the body to detox. Oranges are also high in vitamin C and fibre which should give you (and your digestive system) a bit of a boost.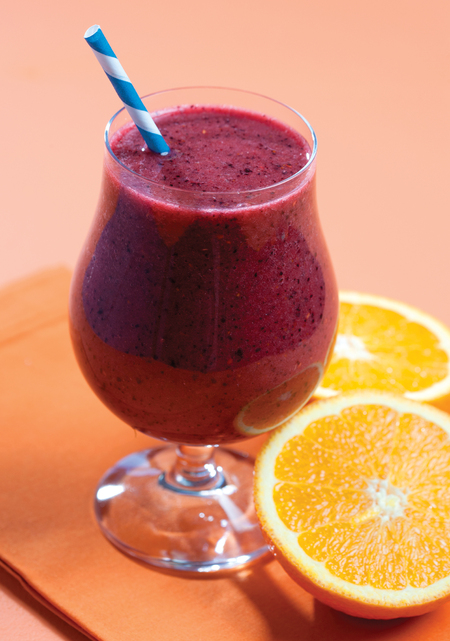 Ingredients:
1 orange
½ cup of blueberries
½ cup of frozen raspberries
¼ cup water
Calories:
155
Fat:
0.5g
Saturated Fat:
0 g
Carbohydrates:
38 g
Protein:
2.3 g
Green Dew Mint Smoothie
Cucumbers work as a detox aid, facilitating the excretion of waste through the kidneys, thus avoiding the body's need to purge waste through the skin (which can lead to all sorts of nastiness).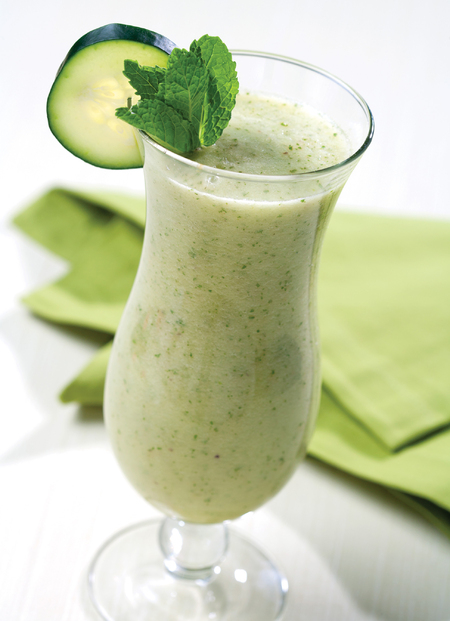 Ingredients:
¼ peeled cucumber
1 cup honeydew melon
½ cup pear juice
1 tablespoon fresh lime juice
Handful of fresh mint leaves
Calories:
218
Fat:
0.4g
Saturated Fat:
0.1 g
Carbohydrates:
52 g
Protein:
2.1 g
What do you think?
Leave a comment below to
be in with a chance of winning a £100 goodie bag
TOP 5 CLEANSING DETOX DRINKS
FITNESS TRENDS FOR 2013: HOW TO GET FIT IN THE NEW YEAR
SMOKED SALMON PÂTÉ WITH OATCAKES