Everyone loves a good canapé. So don't disappoint your guests and make up a batch of these delicious Asian morsels.
The filo tartlets can be made up to a month in advance and you can find the step-by-step guide for how to make them
here
.
Filo tartlets with Asian beef salad
Makes 20
Ingredients
200g (7oz) beef fillet steak, 2.5cm (1in) thick
1 tbsp light soy sauce
1 tbsp lime juice
1 tbsp fish sauce
¼ tsp sugar
15g (½oz) coriander, leaves stripped
15g (½oz) mint, leaves stripped, plus extra to garnish
¼ red pepper, finely diced
1 tomato, seeded and diced
1 tsp sesame seeds
1 tsp grated lime zest
20 filo tartlets
1 sliced red chilli to garnish
Method
Sear the steak in a hot pan on both sides, for 6 minutes in total.
Cool and cut into 20 slices.
Toss the steak slices with the soy, lime juice, fish sauce, sugar, fresh herbs, pepper, tomato, sesame seeds, and lime zest.
Divide steak slices among the filo tartlets. Garnish with red chilli and mint leaves.
Get ahead
Make the filling up to 1 day in advance, but only add the fresh herbs up to 1 hour before serving. Cover and refrigerate. Fill the tartlets up to 30 minutes before serving.
Recipe taken from
Canapés
, by Victoria Blashford-Snell and Eric Treuille, published by DK, £14.99,
dk.com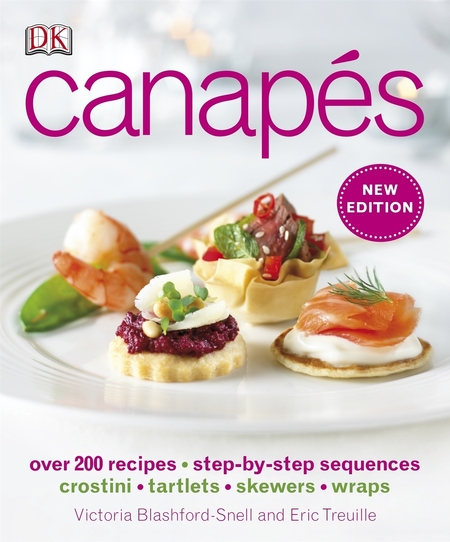 CLASSIC FISH GOUJONS
MARY BERRY'S STICKY TOFFEE PUDDING
PIPPA MIDDLETON'S VENISON & BEETROOT STEW