Hi Vivek. What you having? We're buying…
'No, no, I'll buy! I will get us a lychee and rose petal martini, it's delicious. Usually after work we head over to our Anise bar for the Insider Trader, which is; Brokers gin, Rekorderlig apple cider, fresh celery and peppermint, a great way to end the working day.'
Any snacks with that?
'Yes of course. I would say my favourite from The Butcher Bar – a game-themed pop-up bar we've hosted in Anise this summer – would be the Grouse nest pizza or our delicious stir-fried chilli chicken, perfect as a snack with a drink after work.'
So how did you end up a chef? Was this what you wanted to do as a kid?
'I grew up in a coal mining community in Bengali, and attended a regular school like all the other boys. Becoming a chef wasn't exactly what I had wanted to do when I was younger – to be honest I grew up with very little exposure and involvement in the kitchen. My father was an engineer and I think my family were slightly shocked when I told them I wanted to be a chef.
In my early years, I started working at Delhi hotel school, back in the early 1990's these types of schools were few and far between. The training provided was in no way one-dimensional as it covered every aspect of the hospitality sector including front of house, food production, finance, cooking etc. It wasn't until very late in the course that I realised being a chef might be a serious option in terms of my career.'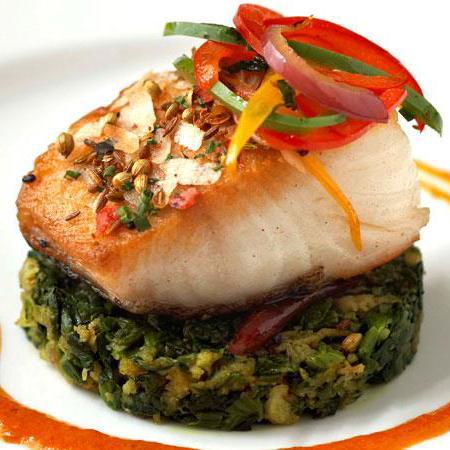 Finish this sentence: 'If I wasn't a chef, I'd be a….'
'I think I would probably be a potter!'
What is your favourite meal to cook of all time?
'My favourite dish to cook of all time is a Hyderabad style biryani of lamb, also known as black magic. Raw, marinated lamb is led with hard cooked, fragrant basmati rice, covered and cooked under a lid in its own steam until the lamb is cooked moist and tender. The rice, incidentally, never comes out overcooked. Pure magic when it comes out right.'
Sounds delicious. What's the best thing about being a chef?
'The instant gratification you get seeing somebody enjoying your food. The look in their eyes when they are enjoying that plate of food is a magical moment.'
And what about the worst…
'For me I don't think there is a bad side, people often say the worst thing is the unsociable hours, working all evenings and very long hours on your feet.'
Confess to us what is the most common mistake people make when they cook for you
'I must say nothing really annoys me about people who care to cook for me, but the most common mistake people make is they try too hard to cook too many things, when in reality they have no need to, as I'm easily pleased.'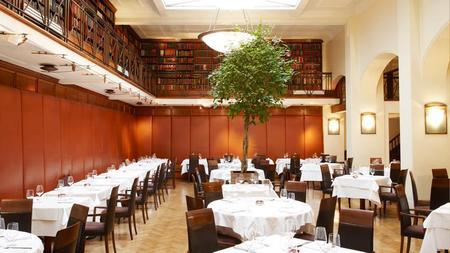 Give us the one ultimate piece of cooking advice that we should all know
'My ultimate tip would be
keep it simple
, I always say less is more; stay away from using a million ingredients and millions of different flavours. Also another piece of advice, and this is important, when roasting meat make sure it rests before you carve. A very common mistake.'
What's your favourite item off the menu at your restaurant?
'The garam masala
Christmas pudding
that we serve at The Cinnamon Club. It's only available for the three weeks of December, but it has got to be my favourite menu item. The fruit is soaked in tons of alcohol, and I just can't wait for it to go on the menu.'
What's your ultimate comfort food?
'My
favourite comfort food
is originally spiced masala omelette on a brioche bun, simple but delicious.'
What's the one thing you will never ever eat? Even if we gave you a £100.
'You can never say never, I will pretty much give everything a try and keep the £100.'
What would be your death row meal?
'An old delhi style butter chicken with fresh made garlic naan either that or king prawn simmered in a coconut curry sauce.'
Tell us a tale of your best night out ever?
'How much time have you got? I'll tell you some another time...'
After a few ciders, what's your late night snack of choice? Kebab in the taxi, cheese on toast, peanut butter out the jar….
'You won't believe me but Jammy Dodgers, that's my late night choice of snack after a few.'
What's your hangover cure?
'You can't go wrong with a hair of the dog! Best way to cure a hangover.'
Cheers Vivek. We'll get the next round in...Vivek Singh is executive chef at The Cinnamon Club, cinnamonclub.comCinnamon Kitchen and Cinnamon Soho, www.cinnamonsoho.com
BEERS & BAR SNACKS: EXCLUSIVE CHAT WITH CELEBRITY CHEF SIMON RIMMER
GORDON RAMSAY IS BEYOND CREEPY
MORE FOOD NEWS