Japanese scientists have been hard at work finding out that lemon and lime Sprite is the best thing to drink on a hangover.
Sure, they could have been
curing cancer
or helping develop crop production in third world countries – but instead they were doing this. A little gratitude wouldn't go a miss now would it? Rude.
Researchers at Sun Yat-Sen University in Guangzhou tested 57 types of drink to see which one best helps the body
metabolise alcohol
, everything from
herbal infusions
, teas to
carbonated beverages.
The results showed that Xue bi, a version of Sprite sold in
China
, as well as soda water were best at speeding up the process of burning off the alcohol, and reduced
hangover
effects by 65%.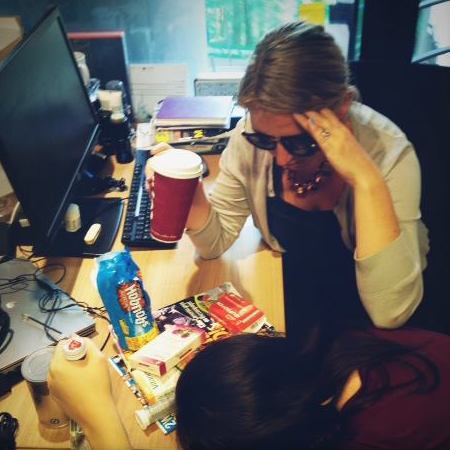 The research, which has been published in the
Royal Society of Chemistry
journal
Food and Function
, interestingly shows that
herbal teas
on the other hand actually prologued hangovers. No good can come from
being healthy.
A
sausage sandwich
, a litre of Irn Bru and some Nurofen usually does the trick for us. You?
SWEET AND SALTY COFFEE HANGOVER CURE
THE BEST SUPERFOOD RECIPES
ALL THE LATEST FOOD NEWS