The Only Way is Essex
star
Lauren Goodger
has been basking in mood-boosting brain chemicals recently after announcing beau Jake McLean was
"the love of her life"
on Twitter. Weirdly, this came just days after Mark Wright announced he was marrying Michelle Keegan...Awkward.
Just days ago
Mark made another dig
at Lauren saying he'd "never been in love" before
Coronation Street
star Michelle, even though he was in a relationship with Lozza for 10 years! Ouch.
So, in what appears to be a pattern, Lauren hit back with another obnoxiously touchy feely photo of herself snogging Jake, although it didn't really go to plan...
Seriously, how awkward and awful is this Twitter snap? He looks like he's asleep and she looks like she's trying to tear away his top lip. There's nothing sexy about this! Especially when you've got this to content with...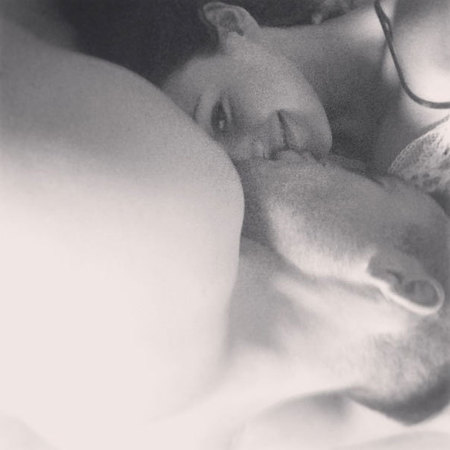 Maybe Lauren and Mark should stop making snide comments and posting loved-up snaps and just get on with their lives. Actually, scrap that, then we'd have nothing to ogle at!
Sorry Lauren, but we just can't resist...here's Mark and Michelle's relationship in pictures...
What do you think?
THE KAMA SUTRA 'TABLE' SEX POSITION
KATE MIDDLETON AND PRINCE WILLIAM MET IN SIXTH FORM?
6 'SEXCESSORIES' YOU NEED IN YOUR BEDROOM