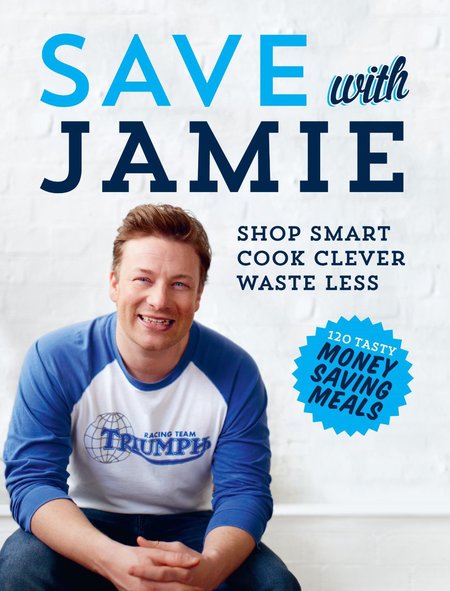 He's been dragged through the press recently surrounded by words like 'controversial' and 'hypocritical', so what's the truth behind
Jamie Oliver
's brand new book,
Save With Jamie
?
For years Jamie's been asked by his super fans for one thing and one thing only - a collection of clever, cheap and tasty recipes that will give cash-strapped Brits access to amazing food.
Jamie's not normally one to cut costs when it comes to food. His
15 Minute Meals
book was criticised by some for offering expensive, high cost-per-portion recipes that tasted great. More recently, he's been accused of claiming working class families care more about flat screen televisions than healthy food, alongside comments that the 'poor' waste their money on ready meals.
But many experts have come out in favour of Jamie and his willingness to challenge the status quo about British attitudes to healthy grub. Cue his latest recipe book and the corresponding Channel 4 television show,
Money Saving Meals
, that seeks to challenge our misconceptions and help us eat for less.
Jamie also makes a nod to food waste and how to prevent it by using up all of those odds and ends to make something delicious.
Recipes include Singapore noodles, giant veg rosti and Chinese wraps, as well as advice on stocking up your store cupboard, jointing a chicken, freezing and saving money in the supermarket.
In true Jamie-style, the book is beautifully presented, colourful and simple to follow with adorable pictures of his children. Yep, he's got this whole image thing down...
Save with Jamie: Shop Smart, Cook Clever, Waste Less
, £9.99,
here
.
What do you think? Will you be buying this book?
7 FOODS YOU SHOULD NEVER MAKE YOURSELF
DAVID BECKHAM'S RESTAURANT TAKES 2,500 BOOKINGS IN 4 HOURS
BRITS WERE DRINKING FRAPPUCINOS 350 YEARS AGO AS RECIPE IS FOUND