The world's first test tube burger will be served next week, made entirely from meat grown in a laboratory from a cow's stem cells.
Costing £250,000 to produce, it is reportedly the world's most expensive burger and will be served to a select group in a West London venue.
The revolutionary 'in vitro' burger is made entirely of synthetic meat, grown in a laboratory from the stem cells of a slaughtered cow, reports
The Independent.
It would take six weeks to get from stem cell to supermarket shelves and the process could be commercialised (depending on Food Standards Agency approval). It may be the answer to growing global demand as the cells taken from one animal could create a million times more meat than can be found on just one animal.
This method would have health implications as meat could be produced with less saturated fat, along with the drastic reduction in environment impact, as livestock 'contributes a lot to greenhouse gas emissions, more so than our entire transport system,' explained the lead researcher, Mark Post, a medical physiologist at Maastricht University in the Netherlands.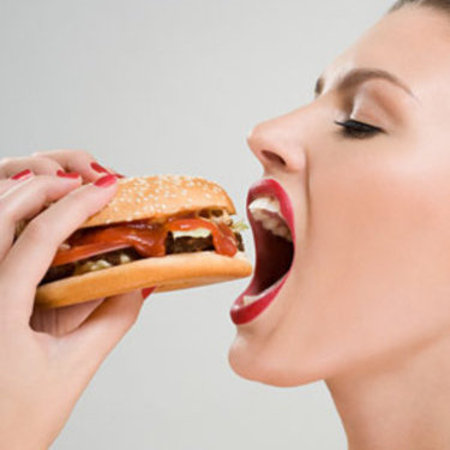 The newspaper reports that each Briton eats on average 85kg of meat a year, working out to be around 33 chickens, one pig, three-quarters of a sheep and a fifth of a cow. And according to the Food and Agriculture Organisation, the world will be eating twice as much meat as we do now by 2050.
'Eventually, my vision is that you have a limited herd of donor animals which you keep in stock in the world. You basically kill animals and take all the stem cells from them, so you would still need animals for this technology,' Professor Post explained.
Vegetarians who choose not to meat on welfare grounds have shown their approval for the idea (with animal-rights group PETA giving the scheme its full support).
Of course manufacturing the foundations of meat – doesn't turn that into a steak. Currently, the researchers have created meaty fibres that are more like mince or sausage filling.
The big question is - will anyone actually eat it?
Could you eat meat grown in a laboratory?
Yes. Something needs to be be done about meat manufacturing & this is the future.
40.00%
Yes, if it tastes alright. The proof would be in the eating.
0.00%
Not sure - it's a good idea but makes me a bit squeamish.
0.00%
No. Give me a steak any day - but that is not steak.
60.00%
Support it in principle, but once a veggie - always a veggie. Bean burger please!
0.00%
MAN FINDS SLUG IN BURGER KING MEAL
COUNTING CALORIES WON'T STOP YOU EATING A MCDONALD'S
BOOZE FREE BAR SAYS YOU DON'T NEED ALCOHOL TO HAVE FUN