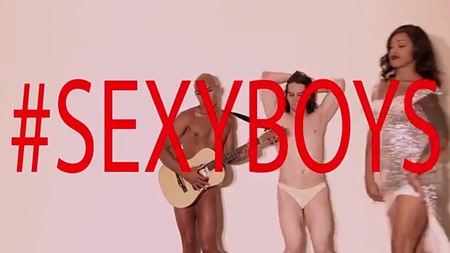 The controversy surrounding
Robin Thicke
's summer smash
'Blurred Lines' naked lady video
was always going to result in a few parodies. And this one is really rather good.
Switching the gender roles around, Seattle based boylesque troupe Mod Carousel recreate the now infamous video with Caela Bailey, Sydni Devereux and Dalisha Phillips standing in on vocals for Thicke, Pharrell and T.I., while Carousel's Trojan Original, Paris Original and the Luminous Pariah take on the role of the nearly-naked dancers.
The troupe have been praised for their efforts with some YouTube viewers saying it is better than the original and one summing it up nicely by just writing, 'YAY for gender equality!'
The troupe explained on the YouTube information, 'It's our opinion that most attempts to show female objectification in the media by swapping the genders serve more to ridicule the male body than to highlight the extent to which women get objectified and do everyone a disservice.'
'We made this video specifically to show a spectrum of sexuality as well as present both women and men in a positive light, one where objectifying men is more than alright and where women can be strong and sexy without negative repercussions,' they add.
The singers also did a spot of tinkering with the lyrics with Dalisha Phillips (standing in for T.I.) swapping lines such as 'Yeah, I had a bitch, but she ain't bad as you,' with 'Yea I can get w/any dick but they ain't thick as you.'
#Balloons.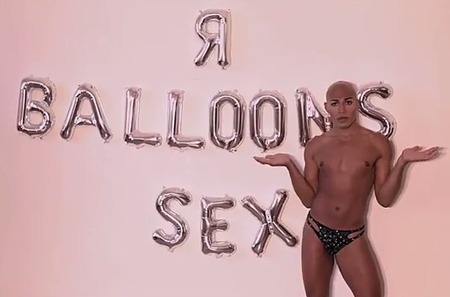 THE GREAT ROBIN THICKE SEXIST DEBATE
AVICII IS NUMBER ONE FOR BIRTH OF ROYAL BABY
ROXY CAUSE CONTROVERSY WITH SEXY SURFING AD