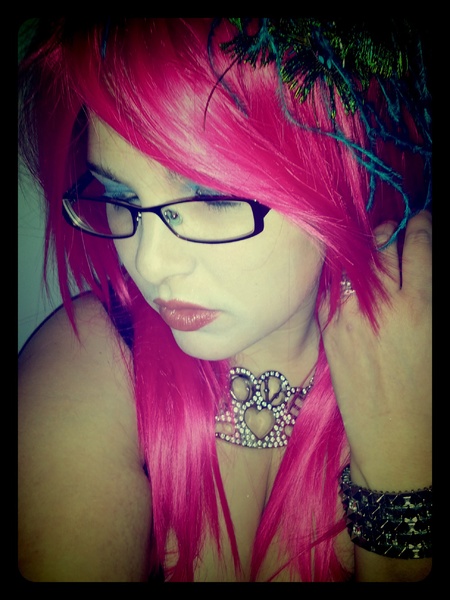 The first thing you need to know about Kitty Stryker is that she's a sex worker. But leave your misconceptions and stereotypes at the door because she's genuinely one of the most fascinating people we've ever interviewed.
Kitty voluntarily (and safely) joined the world on BDSM at the age of 18 and she quickly found her place as a dominatrix. She describes herself as a 'sex-positive geeky feminist who enjoys pornography, erotic dance, paying for and being paid for sex work, sex toys, taboo sexual experiences and fantasies, and arguing with other feminists on the validity of my sexual agency'.
Kitty finds her work empowering and exciting and she's getting ready to reveal what she's learnt about sex, erotica and bondage at a London workshop. We caught up with the lady in question to find out more...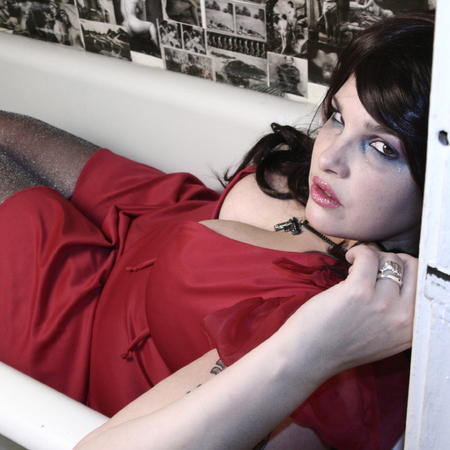 Hi Kitty, tell us how your career as a professional dominatrix started
I started off as a retail assistant, but customer service is a lot of work for very little reward, so I started looking for ways out. I ended up doing professional domination work at a house - kind of like a brothel - but for kinky services. I decided that I would give it a go because I was kinky in my private life. I hated working there, but loved the idea of doing sex work with clients so I went independent within a month.
Basically, I run my own business. I do all my own marketing and social media, I run my own website and screen all my clients by myself. This gave me a great base in social media marketing, so I went to work for two television shows in their marketing department. I always joke that everything I learned about social media marketing I learnt through sex work!
Have you seen the best and the worst of the sex industry?
I've definitely not seen the worst. I am a white women with a lot of privilege and I'm very conscious of that. I have always worked indoors, I've never worked on the street or in a massage parlour. There's a massive difference between working in the US, where sex work is illegal, and working in the UK, where it's legal to be an independent sex worker. In the UK you can call the police and that makes all the difference in the world.
How has sex work impacted your attitude to love and sex?
Sex work doesn't have to impact your relationships, but it almost always does. I hate to say that because I feel like sex workers are expected to put a brave face on the situation.
The thing is we live in a patriarchal and capitalist society and when you're making a choice that involves you having a sexual job; whether that be a glamour model, a lingerie model or a sex worker, your relationships are going to have problems. People will perceive you differently. You'll be slut shamed and the people you care about and their families may not respect you.
How do you marry up your feminist beliefs with your career as a sex worker?
Recently, I've become a more radical feminist, but I hate a lot of radical feminism! It's very anti-sex work, anti-porn, anti-BDSM and anti-transgender people. BDSM and pornography isn't inherently evil. I think they need to be critiqued, but I don't think sex on film is bad. The area I work in is ethical, sex worker friendly and shows diversity. It pays female and male models the same. I feel like that is very different from mainstream porn.
Can women learn anything from porn?
You can learn something from pretty much anything, including what not to do in the bedroom! One thing that I say to people is when you start to explore porn find a performer that you like or find a style that you like. Personally, I like 'parody porn' - it's based on big Hollywood movies or television shows - and you can't take it seriously. When you're watching it you immediately know it's very silly, so the pressures off for couples who are experiencing porn for the first time together.
Do you have any tips for women who want to give their sexual confidence a boost?
For me, personally, I have found that beautiful lingerie is the easiest way to feel more confident. As a plus sized girl, finding lingerie that fits well and makes you look good is not easy. When I do find something I feel a million times better, even if it's just underneath my clothes and no one sees it but me. We read all these crazy sex tips about giving your man's penis Indian burns, but that just seems crazy!
Educating myself and learning some new things really helps. There's are two website I really like called
Kink Academy
and Passionate You. They provide videos and articles that you can learn from or send to your partner. Not everyone feels comfortable going out to a workshop, so it's something that you can do secretly at home.
Have you come across any common worries and concerns among women?
Lots of women think they should know everything and are too embarrassed to ask questions. There's so much pressure to be outwardly both a virgin and a whore all at the same time, all the time. You can't be too sexually available because society will say you're risking (or inviting) rape and everyone will blame you. But if you don't know all this sexy stuff, then you're somehow missing out.
Men don't have any of this pressure and they need the education a lot more! In my personal experience women know a lot more than men because they're more likely to study. Men think they know everything after just one sexual encounter! We're always learning and that's what's fun about sex. We have the chance to explore with every new partner and this should make feel women sexually comforted rather than sexually confident.
Do you have any tips to help women communicate with their partners?
Everyone always laughs at me because it's really cheesy, but I like those coupon books where you 'gift' a sexy service. You can make your own if the shop bought ones don't work for you. You can give them to a partner if you want to explore a little more, especially with kink, role play and bondage.
How has Fifty Shades of Grey impacted on your BDSM world?
It's such an awful book and I'm totally happy going on the record saying that! I think it's a book about abuse, it is not a book about kink. It's not the kinky sex that they have that's bad, it's what happens around it that bothers me. He's shitty! I was so excited about the book, but he takes over Ana's life and is really over protective. That's not how you do a dominant/submissive relationship -
Fifty Shades of Grey
isn't romantic it shows dangerous possessiveness and gives the wrong impression of dominance.
Kitty Stryker will be hosting an evening with The Coterie Social Salon to present the 'Learn Tantalizing Bedroom Tips and Saucy Bedside Secrets' salon in Central London on Tuesday 16 July 2013. Visit coteriesocialsalon.com for more details and to purchase tickets
.
What do you think?
WANT A HAPPY RELATIONSHIP? THEN GET SOME SLEEP
JUDY BLUME: 'THERE ARE A LOT OF SEXUAL EXPECTATIONS TODAY'
ROXY CAUSE CONTROVERSY WITH SEXY SURFING AD