New app 'Bang With Friends' does exactly what it says - it wants to help you get laid with your mates, without the awkwardness of having to question what it all means.
If you find yourself mindlessly ogling your Facebook friends, wondering what they look like naked (what? You don't? Awkward) then this app aims to get you to hook up stage without fear of compromising your friendship.
Here's the skinny: you sign up to the app and tell it which of your Facebook mates you would like to do the nasty with. The app keeps your fantasies secret, unless the object of your desire also logs that they too fancy hooking up.
The app will then send you both a message confirming your mutual interest in becoming friends with benefits and the rest is up to you. If they don't have the app (heavens no) – you can send them an anonymous invite to entice them.
The app was unsurprisingly an instant success, securing over 1.1 million users in just five months, and claiming to have made over 200,000 bangs happen.
However the fun has stopped for iPhone users as Apple have banned it from the iTunes store for being explicitly about sex and therefore breaking it's rule that, 'apps that present excessively objectionable or crude content will be rejected.' (Android users for once win out – you can still bang your friends).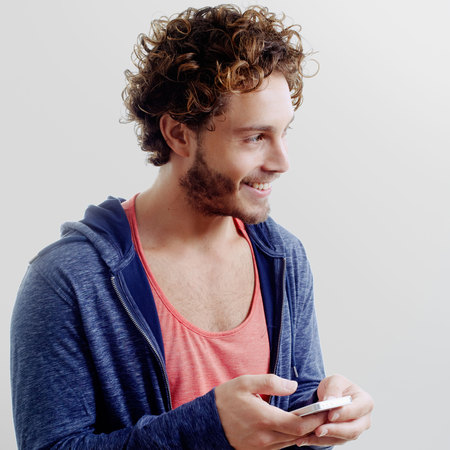 But there are other apps like this out there, we hear you cry. Yes – but none so explicitly with the intent of just doing it apparently.
Grindr, Let's Date, OK Cupid, Match, all fall under the banner of 'meeting people' and dating. They're not actually meant for sex you perverts (although we have to presume no one from Apple has ever actually been on Grindr if they think it's for dating).
So how did the app come about? Three guys in their twenties got hammered and compared notes on which of friends they want to shag, obviously. Hence, 'Bang With Friends' was born.
'Like most brilliant ideas in history, there was some booze involved and lots of liberated thinking,'
explains Colin Hodge
, one of the three founders. 'We looked at how dishonest the dating market was. We wanted to cut through the BS. You should be able to break the ice in a safe way and find out which of your friends are down for the night.'
'We're all for getting drunk with your friends and putting the moves on them if you can, but for us it's about having the ability to break the ice in a safe manner so that you don't compromise that friendship,' Hodge continues.
The boys are currently working with Apple to get the app live again.
But if they succeed – would you use it? Or if you're an Android user - how's it banging?
FEMALE MASTURBATION APP LAUNCHED
1 IN 5 HAVE DONE 'INTIMATE ACTIVITIES' IN CAR PARKS
THE HOTTEST AUDIO GADGETS FOR MUSIC LOVERS