If anyone knows how to work a set of sexy lingerie - it's
Dita Von Teese
.
Using her love of 1930s lingerie, Dita's summer collection for Von Follies combines burlesque aesthetics with vintage styling.
Coming in an array of colours, the new additions to the collection include a rose petal coloured set, coated in fine lace.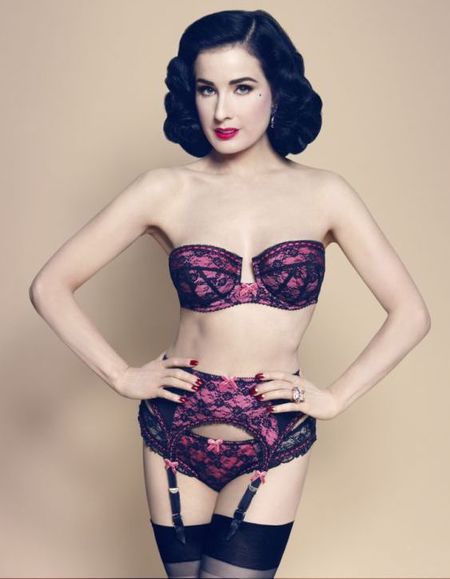 Other sets are created entirely from fine satin with lace trims which create a classic yet seductive look.
All available now as complete sets with a thong, brief, garter belt and bra.
Prices from bra, £35, g-string, £16, and suspender, £25, available at
Asos
and
Debenhams
.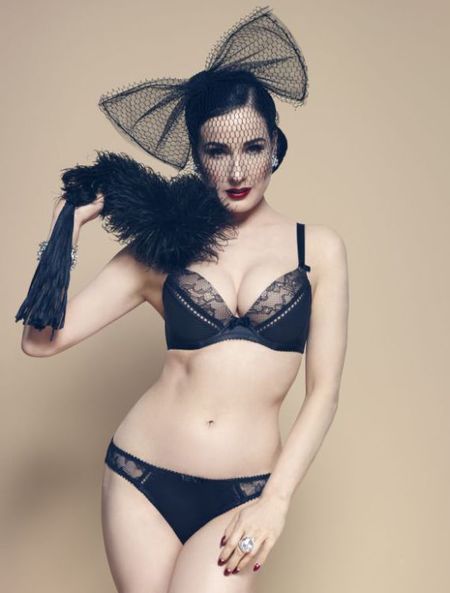 ROSIE H-W'S SS13 LINGERIE FOR MARKS & SPENCER
BEHOLD THE SEXY FUTURE OF M&S UNDERWEAR
PAST TO PRESENT: VICTORIA'S SECRET MODELS