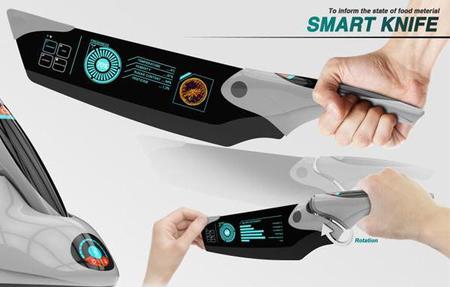 Electrolux's
prototype 'Smart Knife' is being hailed as the
iPad
of kitchen utensils.
The rechargeable knife has a sensor blade that can tell you how fresh your food is, whether it's contaminated with
bacteria
and the nutritional value while you're chopping.
There's also Siri-style voice software and embedded 'negative ions' that can keep food fresher for longer.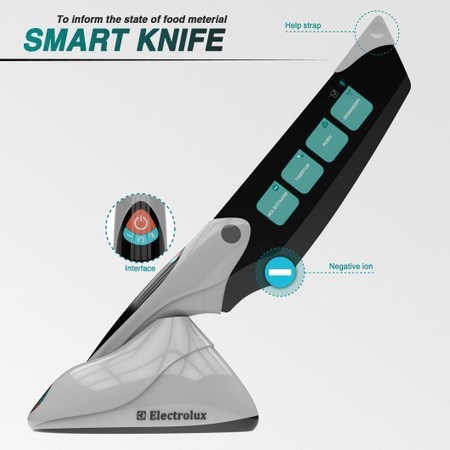 We're kind of sensing a flaw here. A distracting talking
touch screen
+ very sharp knife = recipe for disaster.
But as
pointless gadgets
go this is a pretty stellar option.
If you want some equally ridiculous and less prototype-y
kitchen gizmos
, check out the gallery below...
Tweet us your kitchen wishlist
@handbagcom
.
KITCHEN GADGETS THAT WANT US TO EAT MEAT LIKE LADIES
HESTON BLUMENTHAL'S SAGE KITCHEN APPLIANCES
MORE GADGET NEWS