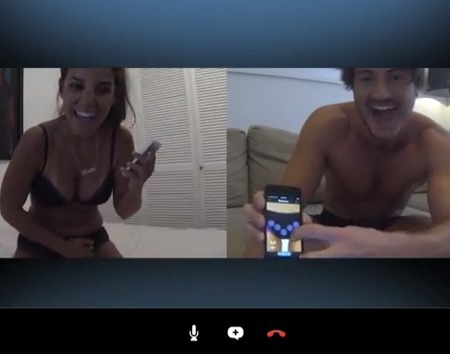 Never a dull day in the Durex office as the innovative condom company have created Funderwear – vibrating underwear which responds to your partner's touch on their phone.
Showing that
sexting
may soon be a thing of the past, the range of vibrating lingerie claim's to be the first product which allows 'touch to be transferred over the Internet.'
The bra and pants set, and men's boxer briefs are equipped with vibrating sensors that respond to your partner's touch on their smartphone app.
TOP 10 SEX POSITIONS FOR EXPLOSIVE ORGASMS
It responds to exactly where your other half wants the vibrations to be, and the intensity.
Clever huh?
Although the products aren't going to be available commercially for a while (what?!), Durex Australia who pioneered the experiment are giving away some sets on their
Facebook page.
Would you want a set? Silly question...
SEX TIP OF THE DAY: FOCUS ON FOREPLAY
THE KEY TO HAPPINESS? COMPETITIVE SEX LIVES
IS THIS THE MOST DISCREET SEX TOY IN THE WORLD?