Boots' Shapers range has launched a brand new selection of evening meals under 500 calories to help dieters.
If you're one of the millions of people adapting your lifestyle with
the 5:2 diet
, it's crucial to know exactly how many calories you are consuming on fast days.
Luckily, the Shapers evening meal range clearly states the number of calories on each meal, so you can create combinations to suit you.
Our favourites are the
Chicken Tikka Masala
, Broccoli and Cauliflower Cheese and Green Thai Chicken Curry options, but we're hooked on the salads and desserts as well.
Prices start at £1.35 for desserts and range to £3.25 for main meal options. Plus all main meals will be two for £5 until 30 April 2013. So what are you waiting for - stock up!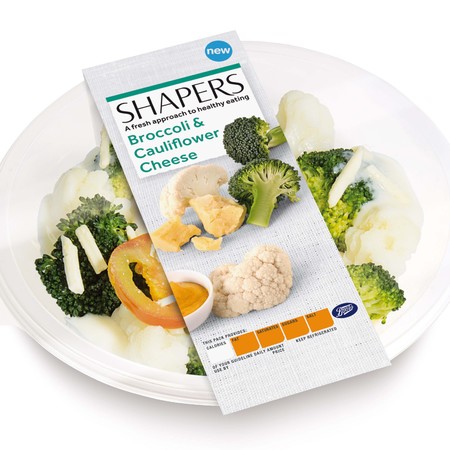 Will you be giving these meals a try?
ROSIE HUNTINGTON-WHITELEY'S SMOOTHIE CHOICES
EWW! BOOK SHOWS HOW TO MAKE SEMEN COCKTAILS
CLICK HERE FOR MORE FOOD AND DRINK NEWS ON HANDBAG.COM