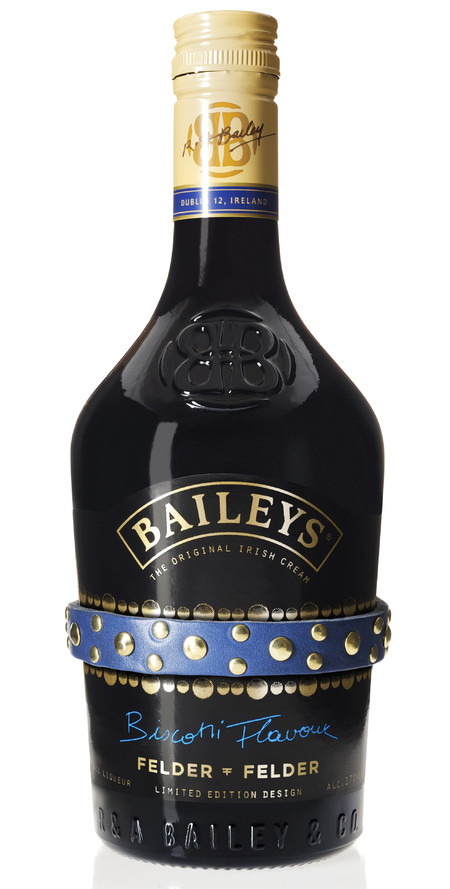 London-based design duo Felder Felder have teamed up with Baileys liqueur to create a bespoke collection of signature cuffs.
Aimed at stylish women who love a tipple, the brand's popular studded cuffs have been re-imagined to correspond to 5 different Baileys flavours; The Original, Biscotti, Hazelnut, Hint of Coffee and Hint of Caramel (although this flavour isn't available in the UK. Gutted!)
Fans of Biscotti flavour will be treated to a blue cuff, while those who love a traditional hit will get on-trend black.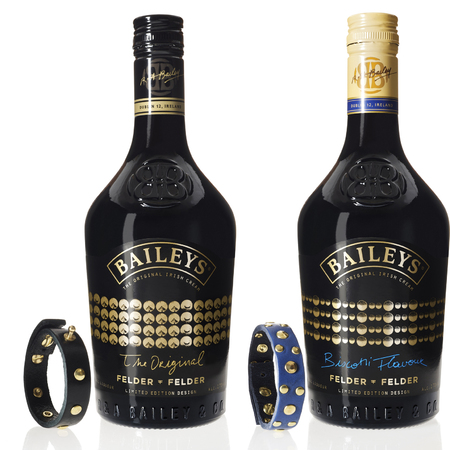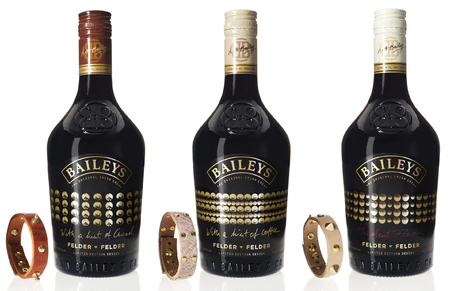 Just 50 of the handmade leather bracelets will be sold exclusively on
TheWhiskeyExchange.com
, so be sure to get in there quick if you want one!
Daniela Felder and Annette Felder have revealed, "A signature of our designs is mixing soft looks with edgy elements so creating this Baileys cuff was so exciting for us. As the brand's style consultants we wanted to design something you would want to give to a friend as much as you'd love to receive for Valentine's Day."
Felder Felder limited edition Baileys bottles, £39.95,
thewhiskyexchange.com
.
We want one in time for London Fashion Week!
Leave a comment below to
be in with a chance of winning a £100 goodie bag
.
DO YOU REALLY KNOW HOW MUCH YOU DRINK?
GET A FINE DINING MEAL DELIVERED TO YOUR HOME
TASTY TWEETS: VICTORIA BECKHAM'S BISCUITS