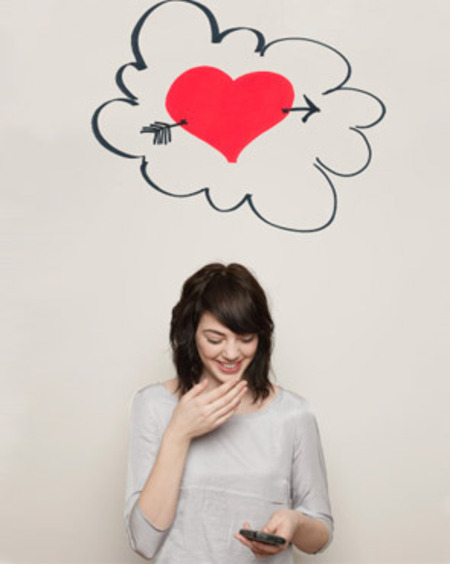 Forget trying to write a witty profile or having to decide what are your biggest turn-ons (thunderstorms, obviously), a new dating app has taken the pre-amble out of hooking up.
Crazy Blind Date is the new app from dating site OKCupid, and it's quite simple really. Fire up the app, put in a location and when you're free and it will use it's swanky match-making algorithms to pair you with some potentially like-minded folk (or complete fruit loops, there's no guarantees in the spontaneous dating world).
The standalone app uses pre-existing OKCupid profiles, but you don't need an account with the site to get started.
There's no complicated profiles, you just see your potential date's name, age and photo, and there will also be none of that tedious back and forth messaging either. Instead you can only start instant messaging each other an hour before you meet up for sex, oh sorry, no, we meant before you meet to see if they're your soul-mate. Cough.
After your meet up, you can give feedback on your match and you have the chance to give OKCupid some money by buying kudos for your date. This will raise their profile and the app will integrate the feedback data you give, to help formulate your next match.
Basically, if you have a good date, the site will reward you by getting a better date next time. Interesting.
The app is free and available now on iPhone and android.
What do you think? Leave a comment below to
be in with a chance of winning a £100 goodie bag
ARE YOU A NATURAL BORN LEADER?
AN EXERCISE BUDDY WILL HELP YOU LOSE WEIGHT
STEAL MILLIE MACKINTOSH'S JAMAICAN HOLIDAY