She's only just turned 23, but Made in Chelsea star
Millie Mackintosh
has lived a pretty exciting life so far.
To celebrate the big 2-3 Millie was taken on a romantic trip to New York with her rapper boyfriend Professor Green. No doubt she partied Sex and The City style with endless shopping trips, expensive food, cocktails and five star accommodation.
We hate her.
Okay, we love Millie really and we couldn't help but smile when she Tweeted this picture of her giant birthday cake complete with frosting, strawberries, nuts and what looks like a chocolate plaque with an iced birthday message.
Normally we would say grab a spoon and eat the lot, but just seven hours earlier the star Tweeted this picture (below) of her 'doctor's orders' including Imodium (for diarrhoea) Vita Coco Coconut Water, toast and rice cakes.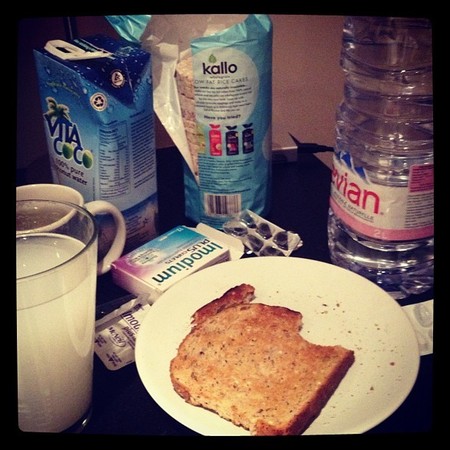 Perhaps she shouldn't be eating cake after all!
What do you reckon?
TASTY TWEETS: JESSIE J'S CHICKEN CURRY
HESTON BLUMENTHAL'S CHRISTMAS FANTASY FEAST
TASTY TWEETS THANKSGIVING STYLE!