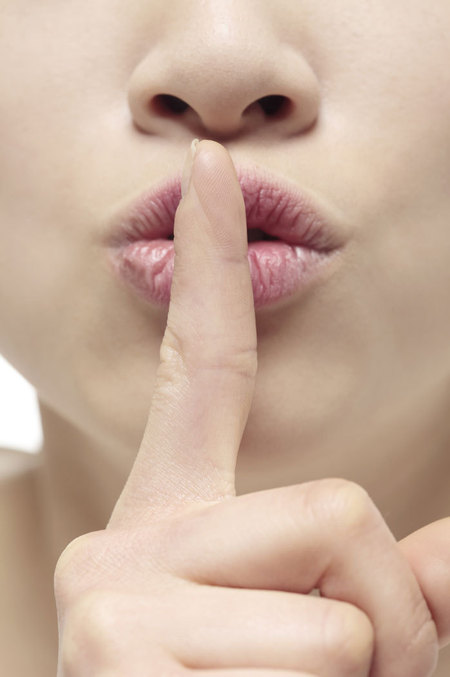 If you've been testing out your kinky BDSM talk in the bedroom recently you may be feeling pretty frisky, but chances are you might not be reaching your orgasmic peak.
According to research, women (unlike men) need to be focused on the sensations of sex in order to achieve the most powerful orgasms.
Therefore, sexperts recommend cutting out all sounds when you're about to reach climax so you can stay completely attuned to your body.
If you're ready for some quiet time and he's still being a chatty Cathy, you may need to drop a few hints, encourage him to do his best neck-kissing action or just hold a finger to his lips in the most seductive way possible.
Whatever you decide to try, the chance to concentrate on your own body (and those pelvic floor muscles) should make your orgasms stronger, longer and more intense.
What don you think?
BOOST HIS EGO (AND YOUR SEX LIFE!)
5 SIGNS THAT SHOW HE FANCIES YOU
HE FINALLY TEXTED! NOW WHAT DOES THAT MESSAGE MEAN?