Why go?
Since Hotel Indigo, Newcastle's latest five star hotel, opened earlier this year, its
Marco Pierre White
's Steakhouse has been buzzing.
Situated near the city's shops and a few moments from the train station, travellers, shoppers and business folk are all welcome whether it's for cocktails with the girls or a slap up dinner.
The service is slick and friendly and if you're celebrating something special, a table in an exclusive booth will enhance the occasion.
Eat
Begin with one of the hors d'oeuvres in preparation for a filling and generously-portioned main.
Natural carnivores will head straight for the selection of steaks, which are served with huge onion rings and a pile of super-thick chips cooked in dripping. It's also worth checking out the pies on offer and the range of fish main boards.
Drink
The hotel's bar and lounge, adjacent to the restaurant is home to cocktail expert George Liddle, who is constantly refreshing the drinks menu.
There's also a comprehensive wine list and the bar and restaurant serve Marco's own 'Governor' bitter and cider.
Don't miss
Keep space for pudding! The twist on traditional sweets like Eton Mess and sherry trifle shouldn't be missed while the bitter chocolate mousse will guarantee envious glances from other diners.
Low down
A three course meal starts from £26 with wine starting at £19 a bottle.
Marco Pierre White Steakhouse and Grill, 2-8 Fenkle Street, Newcastle upon Tyne, NE 1 5XN. 0191 300 9222
mpwsteakhousenewcastle.co.uk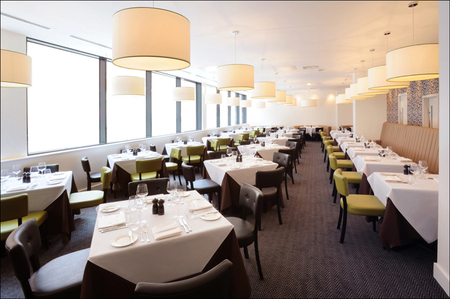 LUNCHEON AT NEWCASTLE'S GARDEN KITCHEN
TEA WITH A VIEW AT SIX IN TYNESIDE
LIFE SKILLS: HOW TO MAKE YOUR OWN GIN