The Italian stallion
Gino D'Acampo
has been a busy bee of late, especially now that he's the Food Ambassador for the Ideal Home Show at Christmas at London's Earls Court. He'll be at the event from the 14th-18th November dishing out his best culinary advice and giving live demonstrations.
We caught up with Gino to find out what he'll be chowing down on this Winter and to find out his top tips for making the most of your Christmassy cooking...
Panettone
"Although you can buy them all year round in Italy no Italian Christmas is complete without a classic Panettone.
Traditionally they are made with candied peel, but they can come in all sorts of flavours from chocolate chip to Amaretto. One of my favourite British recipes has to be a good bread and butter pudding and I love using any left-over Panettone in mine as the lightness is much better than normal bread and gives the dish a fantastic twist.
For a perfect Panettone and Butter Pudding use lemon zest, flaked almonds and Cointreau along with your usual custard base and ensure that the Panettone is soaked into the liquid for at least 30 minutes, which will allow the pudding to grow in the oven like a soufflé. The perfect winter warming dessert."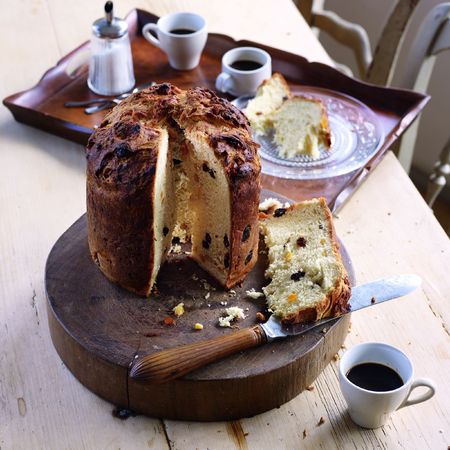 Soup
"For the first seventeen years of my life I didn't really eat soups, except for the odd minestrone once or twice a year, but since I've lived in England I have become a convert.
I love chunky winter vegetable and bean soups served with fresh warm crusty bread. They always taste better the day after you have made them as all of the flavours have had time to blend together."
Gnocchi
"I grew up in Naples in Southern Italy and inherited my love of cooking from my Nonno Giovanni, who was a head chef.
If I close my eyes, I can still see him rolling gnocchi into shapes with me helping him serve it to our large family. He was a huge influence on my life. If I had to choose one recipe that gives me the greatest pleasure to cook with my children it would be gnocchi al pomodoro as it's the one time I don't mind making a mess in the kitchen!
Gnocchi has such a unique flavour that I don't think it should be served with anything but a simple tomato and basil sauce. Always ensure that you serve it with plenty of freshly grated Parmesan cheese on top and, if you make it for a large number of people, place in a baking tray with the tomato sauce, sprinkle over the cheese and bake in the oven.
It is a great dish to serve on a cold evening when you have friends visiting as it is easy to prepare and you can spend the time with your guests."
The Ideal Home Show at Christmas boasts 500 exhibitors across six sections including; Interiors & Furnishings, Technology & Gadgets, Food & Drink, Home Improvement & Outdoor Living, Fashion & Beauty, and Gifts & Decorations.
To book visit
www.idealhomeshowchristmas.co.uk
or call 0844 209 7330.
What do you think?
RIHANNA AND TAYLOR SWIFT TO SWITCH ON CHRISTMAS LIGHTS
BECOME A WHISKEY FAN LIKE CHRISTINA HENDRICKS
WOMEN BECOME GOOD COOKS AT 55-YEARS-OLD