You better take that Boyz II Men CD off loop, as what's on your stereo is as important as your physique when impressing your lover.
The Science behind the Song study, carried out by neuroscientist Dr Daniel Müllensiefen, from Goldsmiths University, has found we are as likely to be turned on by the music we hear as by how our partner feels or smells.
The
Dirty Dancing
soundtrack has been named the best album to get down to, however when it comes to seduction, classics such as Marvin Gaye, Serge Gainsbourg and
Barry White
are found to seal the deal.
The research carried out on behalf of
Spotify
has found that 40% of us say that music is more arousing than touch and than one in three of us can name a song we think is better than sex.
Apparently we are all willing to alter our music tastes to impress a prospective partner, with men being more willing to ditch their favourite ditties in order to impress a lady.
Romantic film soundtracks were considered some of the best to set the mood in the bedroom, with
Dirty Dancing
,
Top Gun
,
Ghost
and
Titanic
being voted the most popular.
Nothing says sexy-time like a spot of Celine Dion...
What's on your sex soundtrack?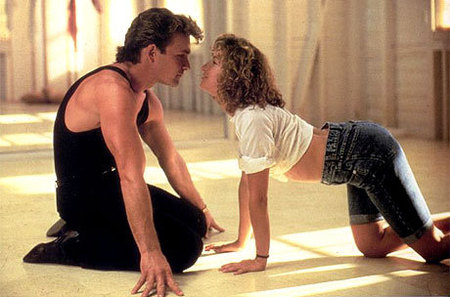 DO OR DON'T? SENDING SEXY PICTURE MESSAGES
THE FIVE BLOW JOB BASICS THAT WORK EVERY TIME
HOW TO: INTRODUCE LIGHT BONDAGE TO YOUR BEDROOM