We've dipped into our cupcake fund and invested in
2 Broke Girls
on DVD - just so we can watch Max lay the smack down a few more times!
E4's latest comedy sitcom centres on Max Black and Caroline Channing, two girls from completely different sides of town who are forced to work together in a Williamsburg diner to pay their rent and save for their growing cupcake business.
Max, played by a hilarious
Kat Dennings
, works two jobs to get by and isn't afraid to speak her mind about sex, dating and drugs. Caroline, played by newcomer Beth Behrs, is an ex-Upper East Side socialite who falls from grace when her father goes down for an elaborate financial scam.
Max takes Caroline under her wing and the unlikely pair start living together and dreaming about a thriving cupcake business...if only they could save the money!
We love the show, but we think it's taught us a few things about love, sex and dating too.
Here's what we've discovered so far...
Timing is important...even if two people are perfect for each other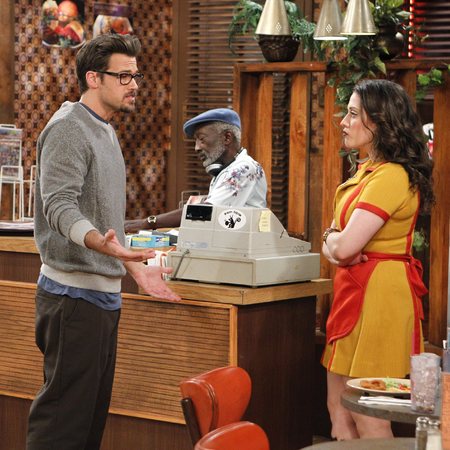 Johnny was a diner regular who always had a soft spot for Max (and her magnificent chest) until they both realised that their friendship was morphing into something more. Everything seemed to be going well, until his beautiful British girlfriend showed up!
After 'taking to the bed' for a few days, Max did what every busy city girl would do - get up and get back to work. Unfortunately for Max and Johnny the timing just wasn't quite right and they didn't get their happy ending.
Maybe in the future they'll both be single and ready to mingle...
Friends are more important than boys
2 Broke Girls
proves that great friendships are crucial for the good times and the bad times. Max and Caroline couldn't be more different of they tried, but someone they provide what the other doesn't have...Max needs direction, encouragement and support while Caroline needs street-smarts and a place to live.
Even when everyone else has let them down and they've spent all their money, Max and Caroline have each others' backs.
There's someone for everyone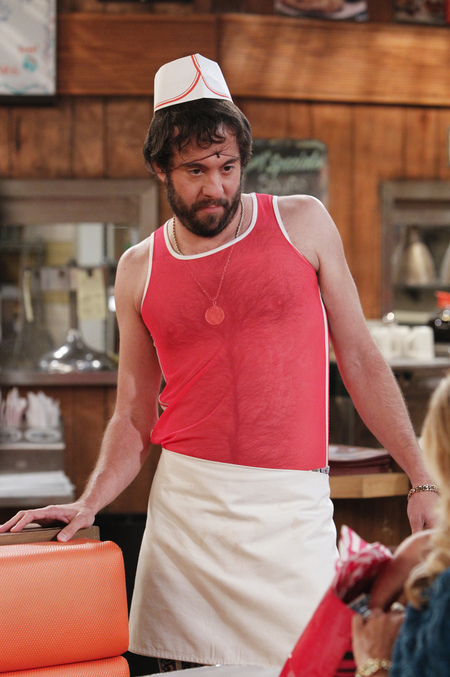 Let's face it, Oleg and Sophie are two of the weirdest characters on TV, but we can't help but say aaaaahhhh when they get all romantic. He's a greasy sexually explicit chef and she's an OTT polish business owner but somehow they found each other.
So singles, don't despair! There is someone out there who will appreciate your stamp collection and enjoy climbing mountains, you just have to find them.
A six pack doesn't mean he's a keeper
At the start of the series Max is sleeping with Robby, a pretty boy with a six-pack who is far from faithful. Even when he'd done something unforgivable one flash of his toned abs was enough to distract her attention.
Soon Max learned the error of her ways (mainly because he hit on Caroline) and remembered that personality, intelligence and humour are more important than a gym body. It's something we'll try to remember when we look at pictures of Ryan Gosling...
2 Broke Girls: The Complete First Season
on DVD, £24.99,
amazon.co.uk
.
What do you reckon?
BAD 'TEXTIQUETTE' COULD COST YOU A SECOND DATE
FIRST DATE CHARACTERS YOU NEED TO KNOW
WHAT DOES NEW GIRL TEACH US ABOUT LOVE?