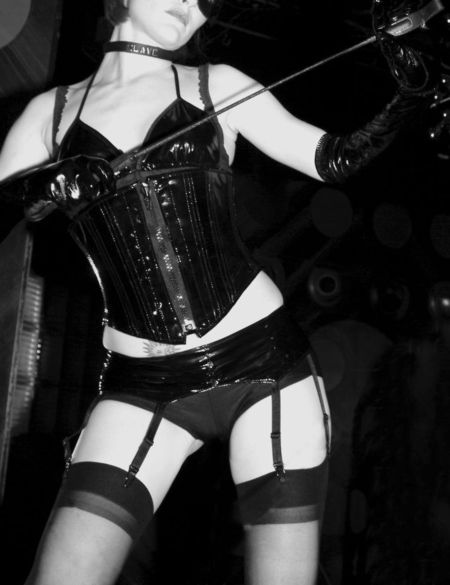 We've delved into the pages of
Fifty Ways to Play: A Beginners Guide to Unleashing Your Erotic Desires
by Debra and Don Macleod, to discover their top tips for revealing your wild side in the bedroom...
Decide on a safe word
If you are getting involved in bondage in the bedroom, the first thing you need to do is designate a safe word. If your partner goes too far, or you're not enjoying yourself it's important to have a word that can break the spell and prove to your partner that you're unhappy (and not just playing a character).
Practise delayed sexual gratification
BDSM isn't about instant gratification, it's all about building the tension and playing with each other. Typically a dominant is responsible for delaying the submissive's orgasm until they're completely desperate (think Fifty Shades of Grey and you'll know what we mean).
Try watching your favourite TV show in bed, limiting sexual activity to the commercial breaks. Stop the moment the show starts again. Or you could try sleeping in separate rooms for the night to increase arousal...and make things more exciting when you crawl into his bed the next morning.
Play with blindfolds
Tie your partner to the bed, put a blindfold over his eyes...and leave him there for 20 minutes! This increases the 'submissive's' sense of expectation and it also allows the two of you to immerse yourselves in kinky role-play.
Understand spanking
Spanking combines pain and pleasure making it one of the cornerstones of BDSM. Being lightly smacked can intensify sexual pleasure by increasing the blood flow to the genital region. The Macleod's recommend using varied pressures and strokes to keep the submissive guessing.
Get down...Twilight style
Many men and women find that the throat, including the sides and nape of the neck, is an extremely erogenous zone that increases sexual arousal. A combination of sucking, kissing and biting (without breaking the skin, of course) is a simple way to show that you are in a position of power in the bedroom. Even the Kama Sutra recommends scratching or pressing your nails into the neck, navel, bum and thighs of your partner to increase sensitivity and toe the line between pleasure and pain.
What do you think?
DO OR DON'T? SENDING SEXY PICTURE MESSAGES
THE FIVE BLOW JOB BASICS THAT WORK EVERY TIME
YOUR PANTS COULD HELP WOMEN OUT OF POVERTY