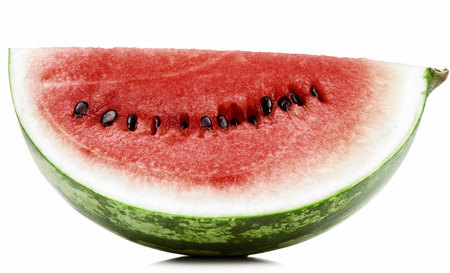 If you want to have great sex you need to look after your body inside and out. Aphrodisiacs are thought to increase sexual arousal because of certain key ingredients like zinc, lycopene, vitamin E and potassium.
For example, tomatoes contain high levels of lycopene which supports prostate and erectile function in men, while bitter dark chocolate contains chemicals that help the body release mood-boosting serotonin and dopamine in the brain.
Here are a few more ideas to get you ready for action...
Watermelon is a natural viagra because of a high concentration on citrulline. According to scientific research 150mg of citrulline can increase the duration of intercourse by 3.8 minutes! Make it work in your bedroom by feeding each other fruit from a giant platter before licking the juice from strawberries off each others' bodies.
Cheese contains 10 times the amount of arousal-boosting phenylethylamine than chocolate. We know cheese is pretty much the opposite of sexy, but make sure you add it to your diet regularly for a libido-boost.
In small quantities alcohol can relax us, lower our inhibitions and boost self-confidence. It also delays ejaculation in men so can help him last longer. But be careful because too much booze can actually impair semen production and make an erection near-impossible. In women it leads to a slower and less intense orgasm. Know your limits and stick to one or two small cocktails to get the best effect.
Eat plenty of salmon because it's high in arginine that prolongs feelings of arousal. Serve it with eggs, which contain a libido-boosting supply of protein and zinc. Now that's the way to do breakfast!
According to research by the Chicago Smell and Taste Research Foundation, the smell of apple pie can increase our 'genital sensitivity' by 24%.
Almonds have a high zinc content which can stimulate the production of pheromones. These chemicals make us feel a heightened sense of attraction to our partner.
What do you think?
ULTIMATE APHRODISIACS: THE DEFINITIVE GUIDE TO SEXY SNACKS
START YOUR FOREPLAY IN THE GYM FIFTY SHADES-STYLE
TREAT HIM TO THE ULTIMATE HAND JOB