Just because it's Sunday - doesn't mean you can't get experimental. If you're tired of cooking up the same old
roast chicken
, veggies and gravy - have a go at some of these delicious alternatives.
Go on, we dare you.
The best alternative Sunday lunch recipes
LAMB, ROSEMARY & GARLIC MEATBALLS RECIPE
(above)
These garlic, herb and rosemary meatballs are a perfect twist on a classic roast. The Yorkshire pud is great for traditionalists too.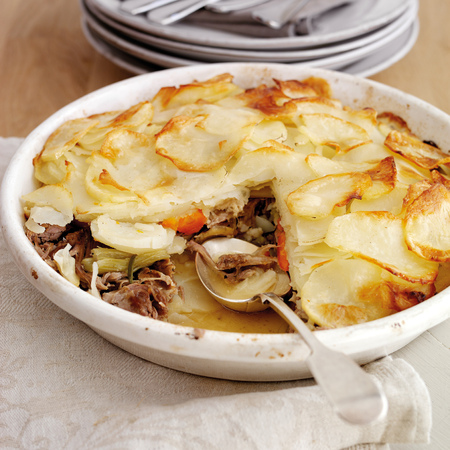 WELSH LAMB AND POTATO TORTE WITH GARLIC RECIPE
Hearty Welsh lamb is served with crispy sliced potatoes - just add veggies for a perfect weekend meal.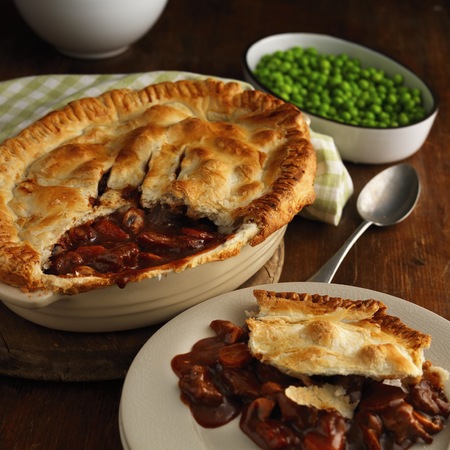 SLOW COOKED BEEF STEW WITH A PUFF PASTRY TOPPER RECIPE
Tender beef topped with melt-in-the-mouth puff pastry makes this hearty pie perfect for a lazy Sunday lunch.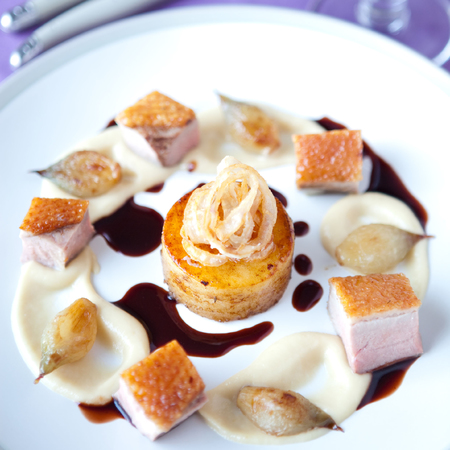 DUCK BREAST WITH SHALLOTS 3 WAYS RECIPE
Rich duck breast and buttery potatoes served alongside fried shallots give this dish the ultimate wow-factor.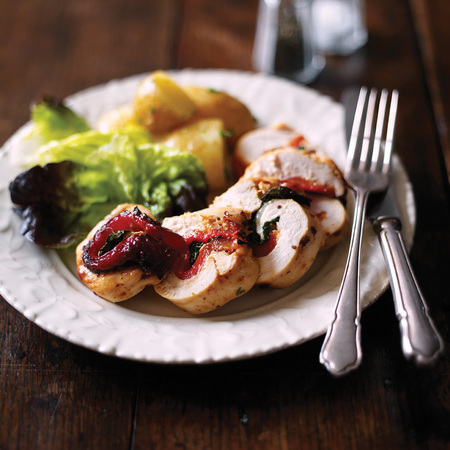 CHICKEN SWIRLS WITH RED PEPPER AND HONEY RECIPE
This yummy recipe looks great and is perfect for a dinner party with the girls. Combine juicy chicken, fresh peppers and crisp basil, then serve with a chilled glass of white wine.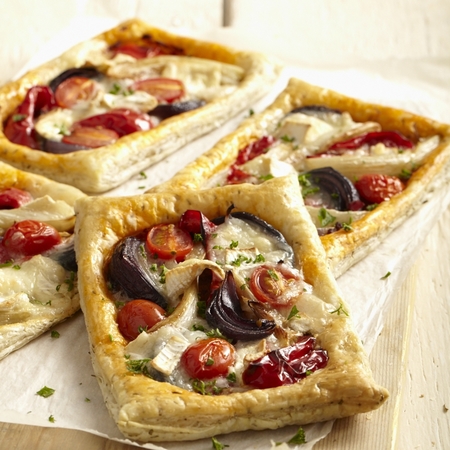 ROASTED VEGETABLE AND GOAT'S CHEESE TARTS RECIPE
Great for a light summer lunch or if you're a veggie, these roast vegetable and goat's cheese tarts are deliciously moreish.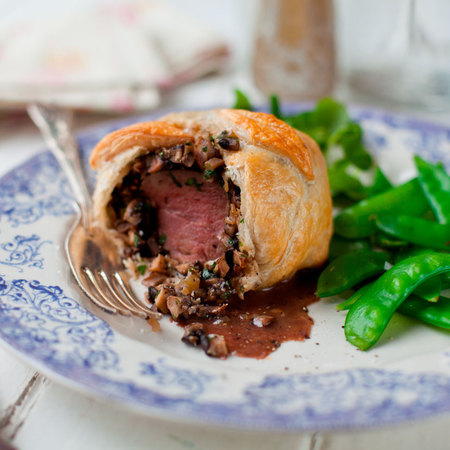 CUTE AS THEY ARE TASTY: MINI BEEF WELLINGTON RECIPE
These super cute (and delicious) mini beef wellingtons are perfect for impressing the in-laws.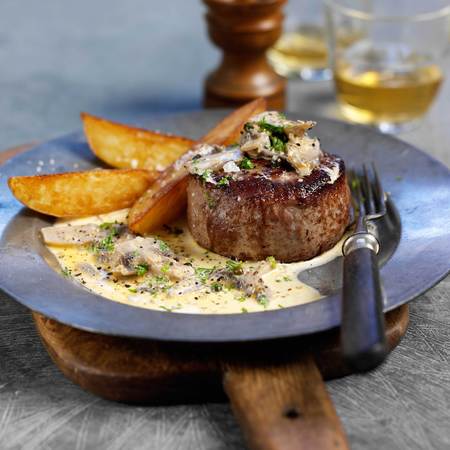 BISON STEAK WITH JACK DANIEL'S SAUCE RECIPE
Sometimes, you just need a steak. Spice up a traditional fillet with a delicious Jack Daniels sauce and meaty cut of bison.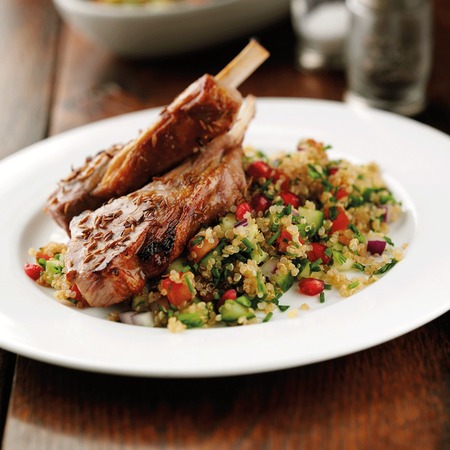 TEA TABOULEH WITH SPICED LAMB CUTLETS RECIPE
Tea infused quinoa and succulent, spicy lamb cutlets are perfect for a summery Sunday lunch.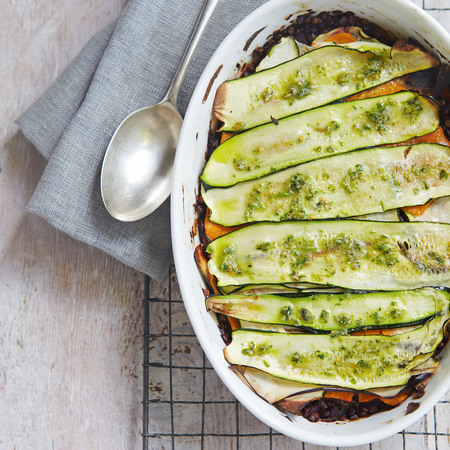 HONESTLY HEALTHY RECIPE: LAYERED VEGETABLE BAKE RECIPE
Layer freshly chopped veggies with olive oil and bake - healthy, yummy and so easy to make.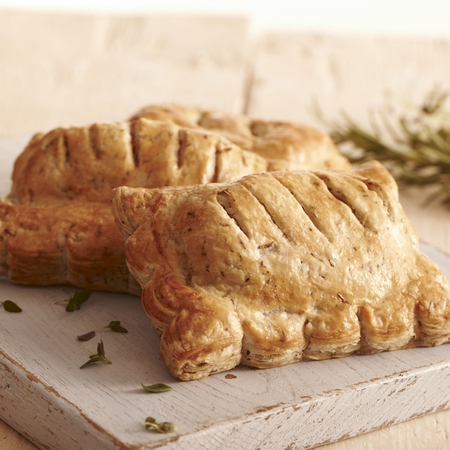 LAMB FILLETS IN HERB PASTRY PARCELS RECIPE
These pastry parcels are stuffed with juicy lamb and plenty of herbs, perfect for a weekend treat. Alternatively make in advance and take on a picnic.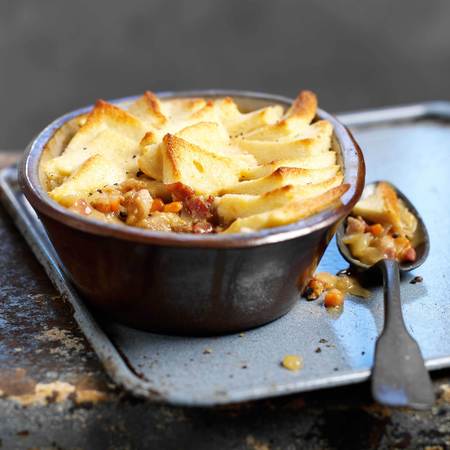 CRISPY RABBIT BAKE WITH ALE GRAVY RECIPE
The ale gravy in this recipe brings out the flavour of the rabbit - perfect for a warming weekend meal.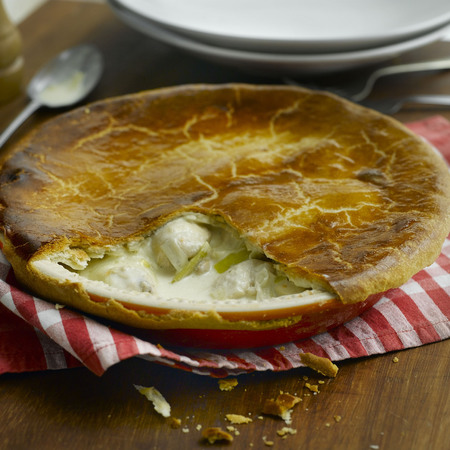 CLASSIC CHICKEN AND LEEK PIE RECIPE
Always a family favourite, this classic chicken and leek pie recipe is best served with creamy mash and vegetables.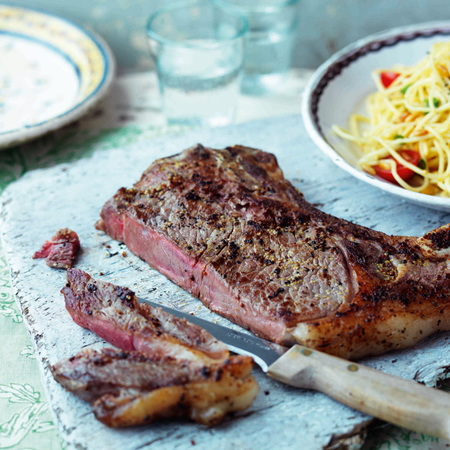 PORTERHOUSE STEAK WITH PINE NUT SPAGHETTI RECIPE
The ultimate comfort meal - succulent steak and buttery spaghetti with pine nuts. Yum.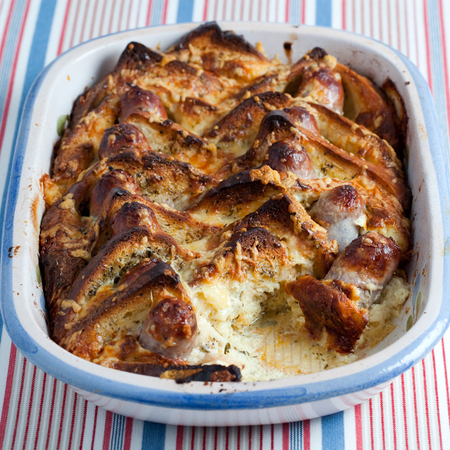 SAVOURY BREAD & BUTTER PUDDING WITH SAUSAGES RECIPE
A little bit naughty, but oh-so-delcious. This modern twist on an old-fashioned recipe is great when you want a filling but quick weekend meal.
NEED DESSERT INSPIRATION? WE GIVE YOU 5 PUDDINGS THAT NEED A TWIX
What are your favourite weekend recipes? Tweet us
@handbagcom
.
HOW TO HAVE THE PERFECT SUNDAY
PROSECCO AND ELDERFLOWER COCKTAIL RECIPE
MORE HANDBAG NEWS