The third most major cause of premature ageing after
UV exposure
and
smoking
is what people eat and drink.
Ageing occurs when the body's cells die at a faster rates than new cells are generated. A poor diet can stimulate
cell destruction
and stop efforts by your body to produce lovely new ones.
So what food stuffs should you be avoiding to keep a youthful glow and why?
Sugar
The sweet stuff not only make's you put on weight, it can also give you wrinkles. It's the worst food you can eat in terms of having healthy, glowing skin.
The sugar in your bloodstream alters the proteins
collagen
and elastin – the bits responsible for keeping your skin smooth and young looking.
Fizzy drinks
We all know there are no redeeming features to a fizzy drink (other than the yummy taste) – but they are best to be avoided if you want a lovely complexion.
Researchers have found that fizzy pop causes cell damage due to the presence of sodium benzonate – which can accelerate the
ageing process.
Caffeine
Caffeine
dehydrates you
and takes away natural moisture, hampering efforts to renew healthy skin cells. It has also been linked to causing spot outbreaks.
Salt
You know that bloated feeling after eating something really salty? Well that happens in your face as well, which in turn puts tension on the skin causing wrinkles. Salt is also bad for your heart, so try lowering your intake.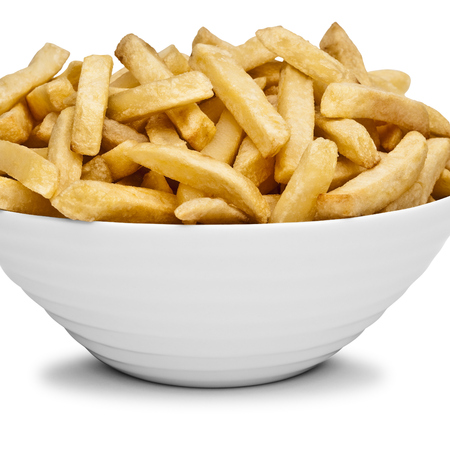 Fried foods
Never going to be a
superfood
now was it? The oil in fried foods has been linked to trapping bacteria in your body and on your skin, causing you to break out more.
Alcohol
No brainer. After a
heavy night on the booze
, everyone's skin looks just rubbish. It causes severe dehydration which makes skin wrinkly, and it can cause the blood vessels in your face to burst – meaning little veins will be visible.
Dairy
The debate over having dairy in our diets rages on, but it is suggested that milk, cheese and other
dairy foods
can cause ageing as they contain Casein, one of the most common food allergens, which can also deplete cells.
Processed foods
We all know they are bad for us in every single way – and that includes our looks. Chemicals in
processed foods
cause inflammation in the skin and damage cells. They are also packed with salt, sugar and low in nutritional value. Just say no.
FOODS THAT LOVE YOUR SKIN
What are your diet rules? Tweet us
@handbagcom
.
LIZ EARLE'S SKIN PLUMPING HERB SALAD RECIPE
THE SUPERFOOD THAT KEEPS KATIE HOLMES' SKIN BEAUTIFUL
MORE DIET AND FITNESS NEWS