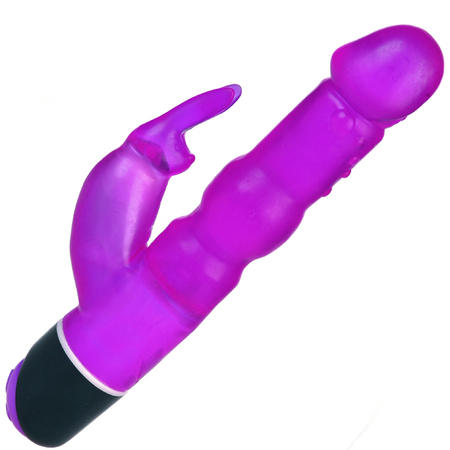 It's one of the biggest sex rumours out there - using sex toys can actually 'desensitise' your clitoris and g-spot making it harder to achieve orgasm when with a partner.
Well, ladies, this is absolutely false! It's a complete myth and sexperts actually recommend the use of toys and vibrators to keep your sex life exciting.
So, where does the rumour come from? Well, some sources say using a toy will mean that you're only capable of orgasming with strong vibrations - something that just can't be replicated by a non-battery-operated-boyfriend.
There's an element of truth to this, but most women experience great orgasms during solo sessions because they know exactly what they want and what feels good. Never having to tell a partner where to move or how to touch speeds things up a bit, no?
But only 30% of women will experience an orgasm through intercourse alone, which is why maximising your pleasure potential with toys makes so much sense!
It doesn't matter how many times you use a vibrator - either solo or with a partner - there's no way you're going to dull sensations down there. The female body just isn't designed that way and there aren't a finite number of uses! It's a lifetime package, so make the most of it.
Take a look at the top ten sex positions for mind-blowing orgasms below...
What do you think?
CHANNEL 4 ANNOUNCES 'REAL SEX SEASON'
THIS IS A PROTECTIVE HAT...FOR YOUR VAGINA
8 INTIMATE SEX POSITIONS TO INCREASE THE PASSION
WOULD YOU JOIN THE 'MATING WITH MARIO' DATING SITE?