Pie season has well and truly started - so hand us our stretchy pants and pass that bucket of gravy and no one talk to us until it gets warm again.
Click on the recipes below to get the step-by-steps...
CHESTNUT AND VEGETABLE PIE WITH PARMESAN RECIPE
(above)
A
vegetable pie
that any carnivore would be chuffed to tuck into.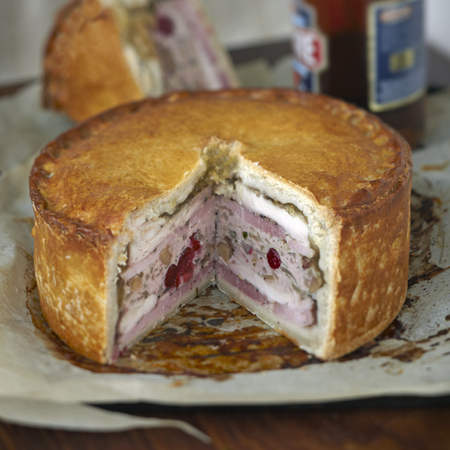 CHICKEN, HAM AND CRANBERRY LEFTOVERS PIE RECIPE
Come
Boxing Day
- this is what you are going to want to be eating. Keep the gluttony going until new Year.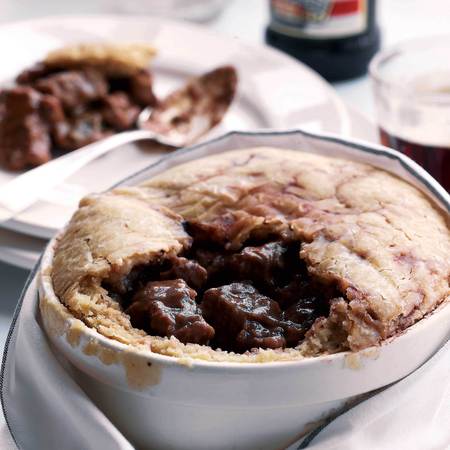 BEST OF BRITISH STEAK & KIDNEY PUDDING RECIPE
A classic steak and kidney pudding, just
like your Nan would make.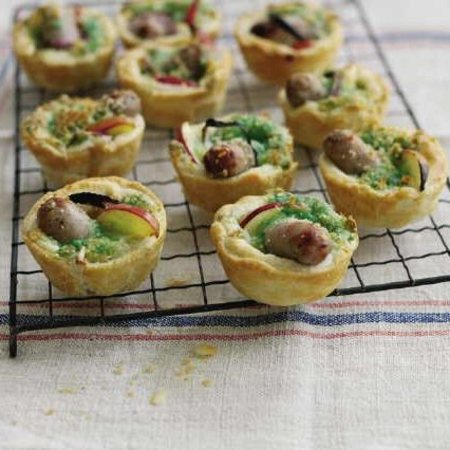 SAUSAGE BAKEWELL TARTS WITH APPLE AND CHEESE RECIPE
Little mini pies that would make
perfect canapés
for any winter parties you're throwing.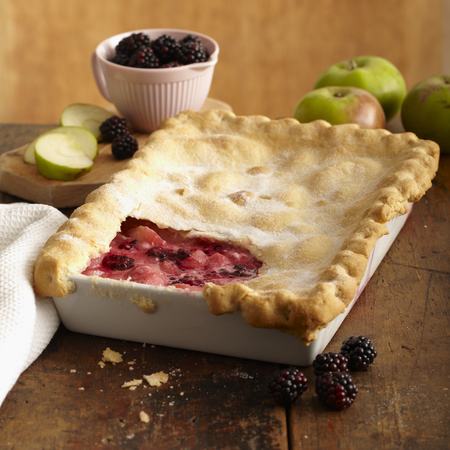 APPLE & BLACKBERRY PIE RECIPE
Savoury pies,
sweet pies
, all delicious. Just add custard.
GOAT'S CHEESE, ROASTED LEEK AND WALNUT PIE RECIPE
Pies don't have to be all about the beef. This creamy
cheese and leek
pie is like a big hug on a plate.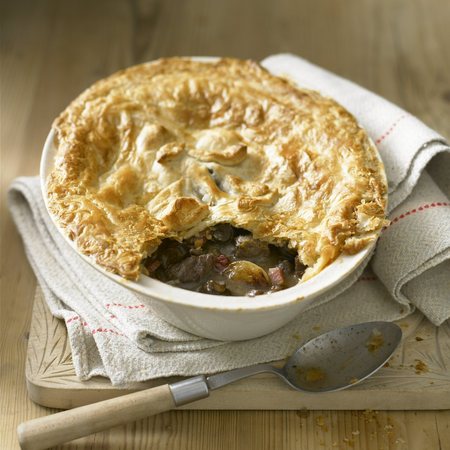 BEEF BOURGUIGNON PASTRY PIE RECIPE
Big, hearty, meaty, beefy pie. Grab a spoon and tuck in.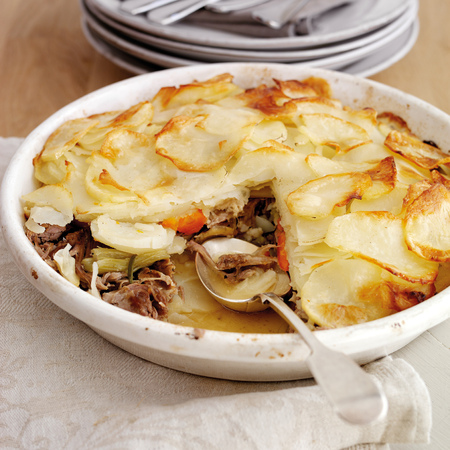 WELSH LAMB AND POTATO TORTE WITH GARLIC RECIPE
Ok, there is no
pastry
involved with this one - but we're not going to judge this pie just because it is different. The potato topping is just lovely.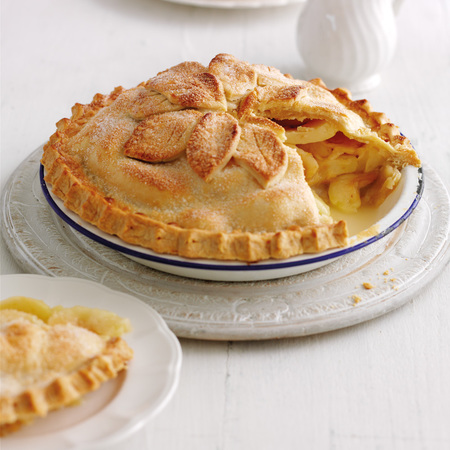 MARY BERRY'S APPLE PIE 'MASTER RECIPE'
Master
baker Mary Berry
can show you how to make the perfect apple pie. The only pudding you need this winter.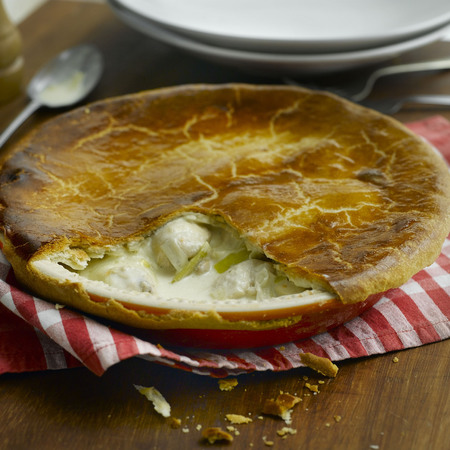 CLASSIC CHICKEN AND LEEK PIE RECIPE
It's called a classic for a reason, and the reason is - it is awesome.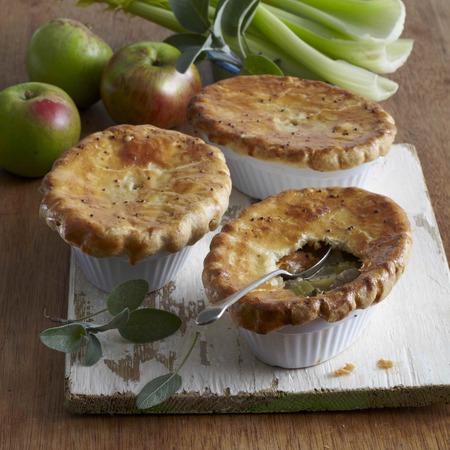 PORK, CIDER AND APPLE PIE
These pork, cider and apple pies are like a
Sunday roast
with a pastry lid.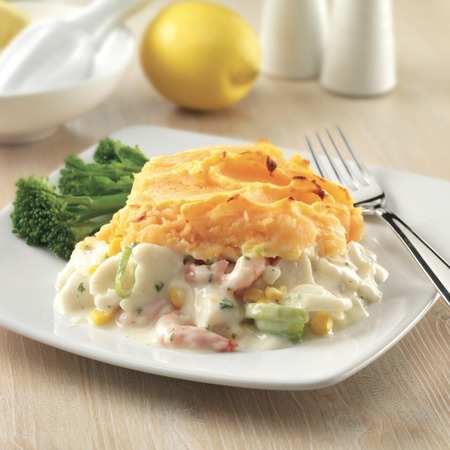 QUICK AND EASY FISH PIE RECIPE
Looking for a
healthy alternative
? This quick fish pie recipe is heavy on taste, light on fat.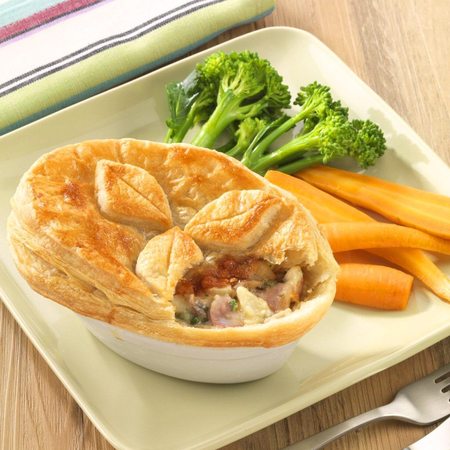 SWEET TOMATO & CHILLI CHUTNEY TOPPED PIES
Want to get adventurous with your pie making? Then these sweet tomato and chilli chutney ones will rock your world. Jazzy.
Why not also try...
BOOZY WEEKEND COCKTAIL RECIPE COLLECTION
ARE CARBS MAKING YOU DEPRESSED?
MORE DELICIOUS RECIPES